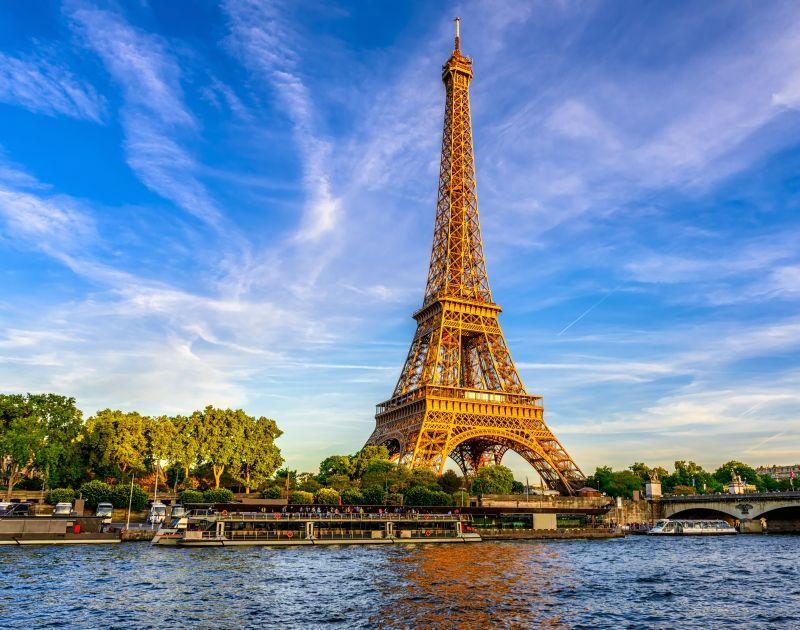 While one day isn't enough to enjoy all Paris has to offer, you can still make the memories last a lifetime if you plan your trip well. The first thing you need to know is what the French capital has to offer. If you love food, culture, history, art and style, Paris is the perfect European destination for you.
Shop, but Don't Drop
If you stay at the K+K Hotel Cayré, you will not only enjoy one of our stylish suites or rooms, but you will also get to experience such luxury shopping in the heart of the city as it is located right in the heart of Saint Germain. While you may not want to spend all day shopping, combining some of the most famous sights of Paris with the most iconic fashion houses in the world is never a waste of time.
A short walk will take you to the Champs-Élysées where you will see couture fashion houses such as Louis Vuitton and Dior as well as more affordable high street fashions. As the great avenue connects many parts of the city, you can stroll all the way up to the Arc de Triomphe, but on the way, we recommend taking a few steps toward the Latin Quarter.
In the Latin Quarter you start to feel a little less high fashion and more of the city's hustle and bustle. The narrow yet atmospheric medieval streets are lined with boutiques and delicatessens. Make sure you make it to the Boulevard Saint-Michel where the streets open up and you can catch your breath.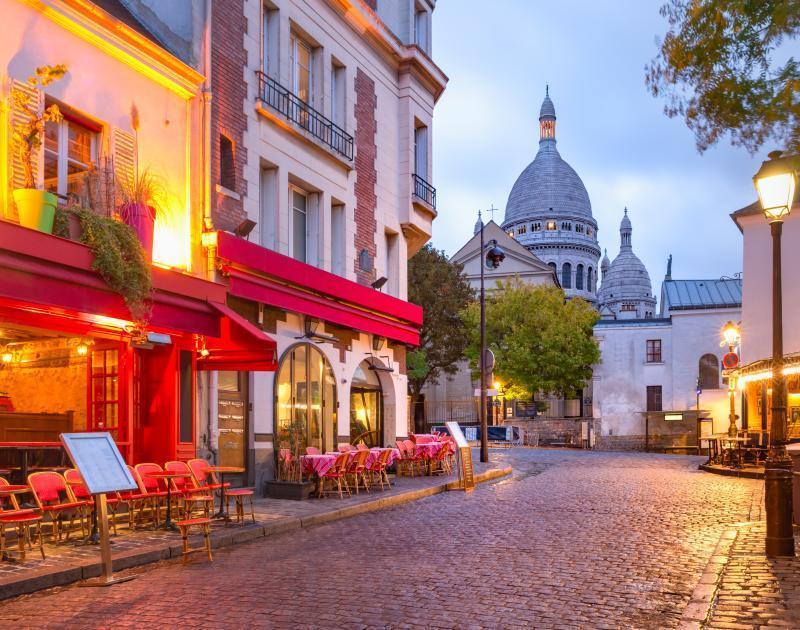 Experience the Culture of the Greats
Find your way to the Left Bank and you can follow the Seine along to reach Notre Dame if you wish, but we recommend at least making a stop in Shakespeare & Company. One of the most renowned bookstores in the world, many of the great writers of various bohemian generations have passed through its doors. You can smell the history and it's as musty as it is inspiring. There are also regular talks from more current writers if you time your trip right.
While you may be expecting to hop in a cab at this point, you are only a 15-minute walk from the Centre Georges Pompidou. Here you can see some of the 20th and 21st centuries' greatest works of art. Artists connected to Paris such as Louis Bourgeois and Yves Klein have their work here, but the regular new exhibitions will provide immersive experiences to remember forever.
Don't Forget to Eat
Throughout your day you will be tempted to mosey into the cozy cafés and patisseries you walk past. Of course, you can pop in a café au lait and croissant, but we recommend saving your appetite make for dinner. With so many to choose from, you may miss out on some dining experiences, but you won't be disappointed.
Try starting out in L'Avant Comptoir where you can savour some classic charcuterie and fine wines to whet your appetite. From there you can opt for a Michelin star eatery such as Fables de Fontaine, have something more traditional at Allard or simply ask for a recommendation from the K+K Cayré staff who will provide a list of options that will satisfy you.
If you're travelling alone, Paris is a perfect place to do so and this itinerary will keep you busy. If you're not travelling alone, we will make the 24 hours extra romantic with our special 'Romance in Paris' offer. We provide you rose petals, champagne, a buffet breakfast and many more perks. All you have to do is bring someone special and enjoy the memories.