What to Do in Munich Over 3 Days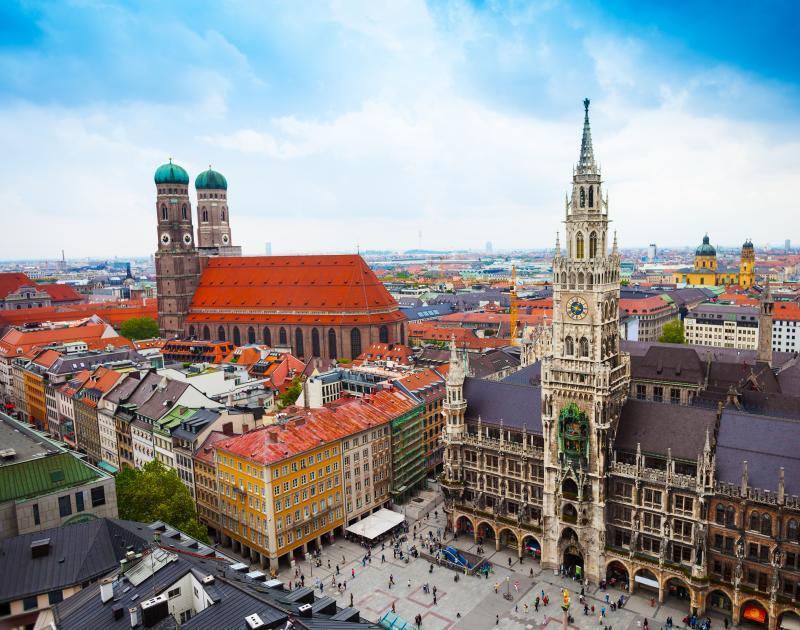 Three days might seem like a lot of time, but with the diverse fare offered by Bavaria's
capital, it's going to fly by. The best way to see the city it to decide what kind of trip you
want to have. For example, you can focus on food, delve into its history or look for what's
on the cutting edge of culture. Our guide to exploring Munich in three days will give you a
taster if you want to do a little of everything.
Day 1
Orientate Yourself with a Free Walking Tour
Walking tours leave from Munich's famous Marienplatz square in the center of the city at
different times. It is best to book ahead with a respected tour such as those run by Civitas.
You can pay what you want, but if your guide is good, it's customary to tip something. A
great way to get a first impression of the city.
Visit Die Pinakotheken
Munich is rich in cultural offerings, but our first day is celebrating past cultural triumphs, so
we suggest going to the Alte Pinakothek. Die Piankotheken is a series of related museums
celebrating different epochs in art history, but some of the baroque paintings here are
classics for a reason. The best part is, if you want something more modern, the options
are there too.
Visit the Bier Halles
Bavarians love their beer. While they take its brewing very seriously, they know how to
have fun when drinking it. After a long walk, the city's famous Hofbrauhaus is a landmark
of food and culture. For delicious tasting beer, we also recommend the Augustiner
Stammhaus bierhalle. While the food is good and the tradition is evident, its the flavor
which brings you back.
Day 2
See the Landmarks
We suggest taking a look a little further into the past by visiting some of the city's most
famous and beautiful landmarks. You can see the New Town Hall (Neus Rathaus), an
incredible neo-Gothic building with an incredible observation deck to look out over the city.
Or maybe the Asam Church (Asamkirche) for some of the most intricate baroque interiors
you will see in Europe. Ideally, you'll want to spend some time wherever you visit, so plan
your afternoon well.
Eisbach Wave
It will depend on the time of year and your own sense of adventure, but you can go and
catch a wave at the Eisbach Wave 1. This is part of the river which runs through the
English Gardens, known for being frequented by surfers from all over the world. If you
don't think you can stomach it yourself, it is well worth seeing the professionals do it. Once
finished, enjoy a walk around the rest of the English Gardens for some of the finest
scenery Munich has to offer.
Enjoy Munich Nightlife
After a day of cultural enrichment and enjoying a little nature, we recommend not missing
out on the best of what Munich's nightlife has to offer. Since we've already covered this,
check out our post on exploring Munich nightlife for specifics.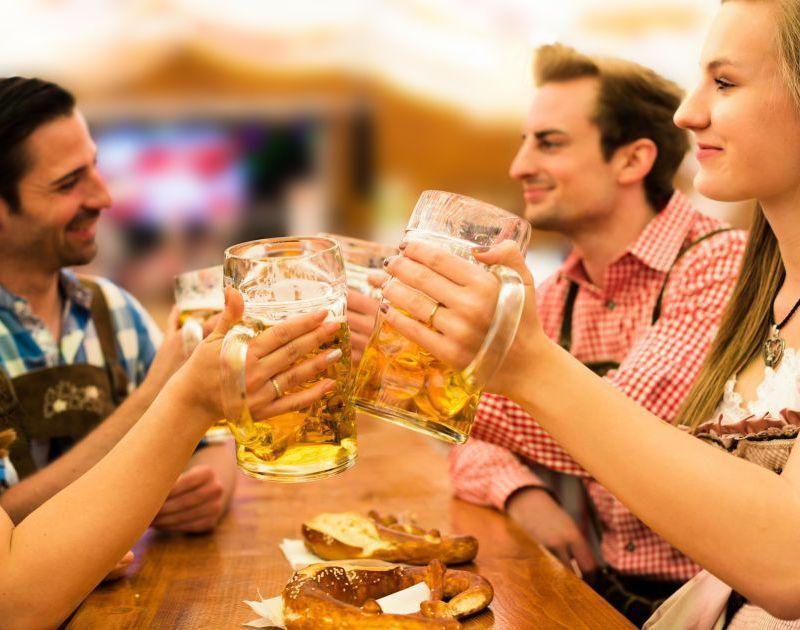 Day 3
Make a Morning of It
How you spend your last morning exploring Munich will depend on how you spent the
evening prior, but we recommend getting everything you can out of the city. Whatever you
do, it's a good idea to take it easy. That's why we recommend going to Cotidiano for
brunch. It has a wide range of options, but all are delicious. A great way to feel as
refreshed or as full as you can handle.
Take it Easy
After a leisurely brunch, keep treating yourself by having a relaxing time at the Hamam
Anatolia. These Turkish baths have a very underwhelming facade, making the beautiful
interiors all the more impressive once you go inside. Get a massage, drink some black tea
and let your troubles fade away like steam from a hot bath.
Dine Fine
You have finished exploring Munich, visited all over the city and found out what makes it
so unique. All of this takes effort, so you deserve to reward yourself. Not all dinners are a
reward, but one at Broeding certainly is. One of our favorite restaurants in the city, this fine
dining establishment has everything in terms of atmosphere, menu and service. They have
a particularly good cellar, but make sure you ask for recommendations. They know their
stuff.
If you splash out a little on dinner, you can save a some cash on your stay if you come to
the K+K Hotel am Harras. This is because of our regular special offers we have available,
including a Super Saver Room for those on a budget.