Free Experiences to Enjoy Barcelona on a Budget

It's impossible to go anywhere and not spend some money. Travel, accommodation and eating will take up a large part of your savings for any trip. If you fear even the basics are putting quite a large dint in your balance, then fret not. Our guide to free experiences in Barcelona will help you to ensure investing your time will pay off dividends.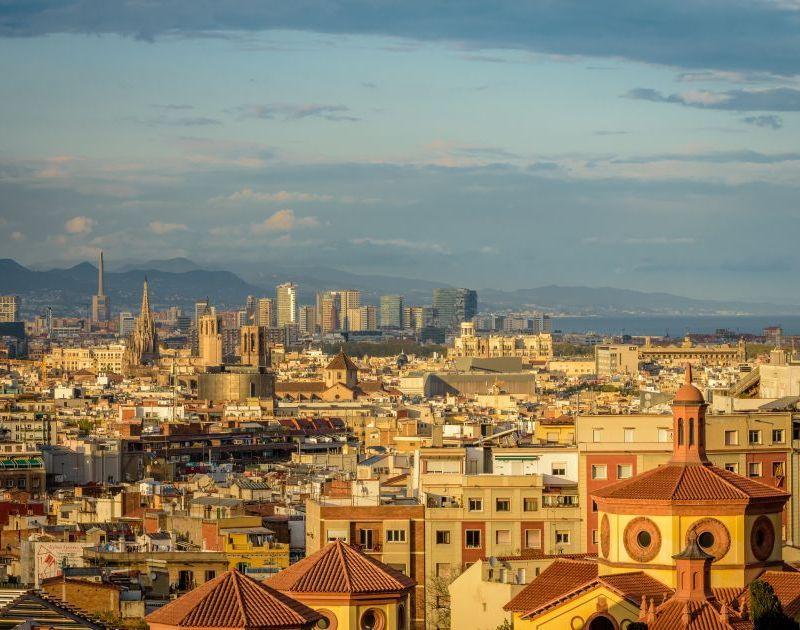 Be a Flâneur
While there are always places to go for a stroll in European capitals, not everywhere is the best for walking. London is vast and Paris is confusing. It's easy to get lost in Barcelona too, but it's rarely a cause for concern. With its cobbled streets, Gothic architecture and a feast of hidden wonders to stumble upon, walking around the Ciutat Vella is a free adventure you won't want to miss.
Walk with a Purpose
This next option for free things to do in Barcelona is technically free, but you may end up paying with a little bit of your conscience. There are many different free walking tours, most of which are of equivocal quality. The difference between good and great is the ability of your guide. They will take you walking across many points of interest and give you fascinating insights along the way. These guides live off their tips. You don't have to pay, but you really should give something. The smaller the group, the better.
La Virreina Centre de la Imatge
Located across from the Gothic quarter directly on La Rambla is the Virreina Palace. A beautiful building in itself, you will see the local gigantes on display here during La Mercè festival in September. Throughout the year is the 'Center of the Image', an incredible host to various exhibitions which celebrate everything to do with visual media. International photographers like Martin Parr have had exhibits here, but they make a specific effort to have programs which reference various aspects of the city's storied history. It's free, but even if it wasn't, we'd be highly recommending it.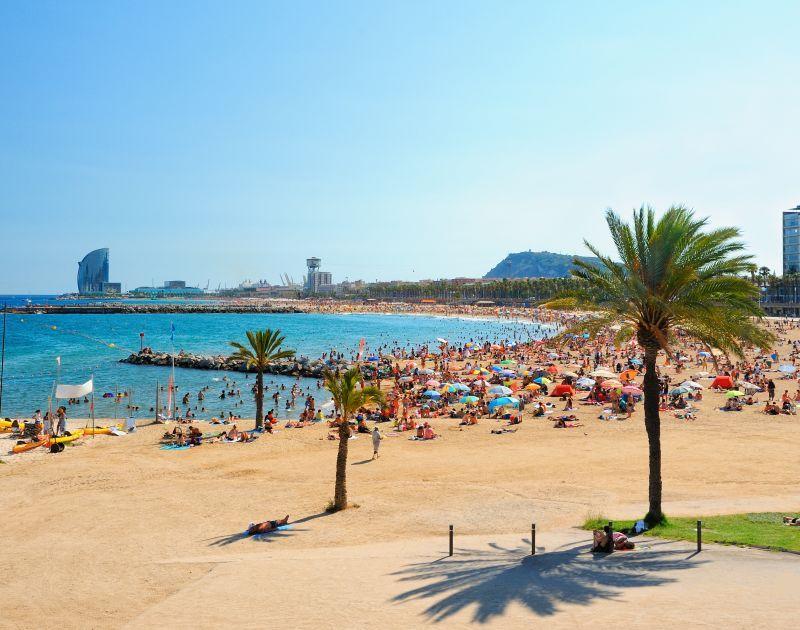 Go Say It on the Mountain
Montjuïc is technically a hill, but it's a fair walk from the center. It's also gorgeous, so carve some time and take a hike. The views are beautiful, but littered all over are lots to see and do. There are paid experiences such as the Fundació Joan Miró, a museum to the Catalan master of modern art, plus many more ancillary exhibits. But there are also free sights such as the Montjuïc Cemetery, the final resting place of the same artist. With over 150,000 plots and various monuments to those now passed, it's eerily beautiful and fascinating.
Time Your Visit
Barcelona celebrates its culture, so it likes to give back. There are free museum days every month, either on special occasions or, for something like the Museu Picasso, the first Sunday of every month is free all day. Some are only free in the afternoon, but check out dates for free museum days to know more.
Sit in the Sun
Whether near the beautiful fountain in Parc Cuitadella or on the beach in Barceloneta, you can grab a drink, sit in the sun and make the most of the day for nothing at all.
If you want to save even more money, why not try our 'Bed & Breakfast' offer with K+K Hotel Picasso in the center of the city's old town. Not only do you get your first meal of the day, but you get a 20% discount if you book in advance.