Free things to do in Vienna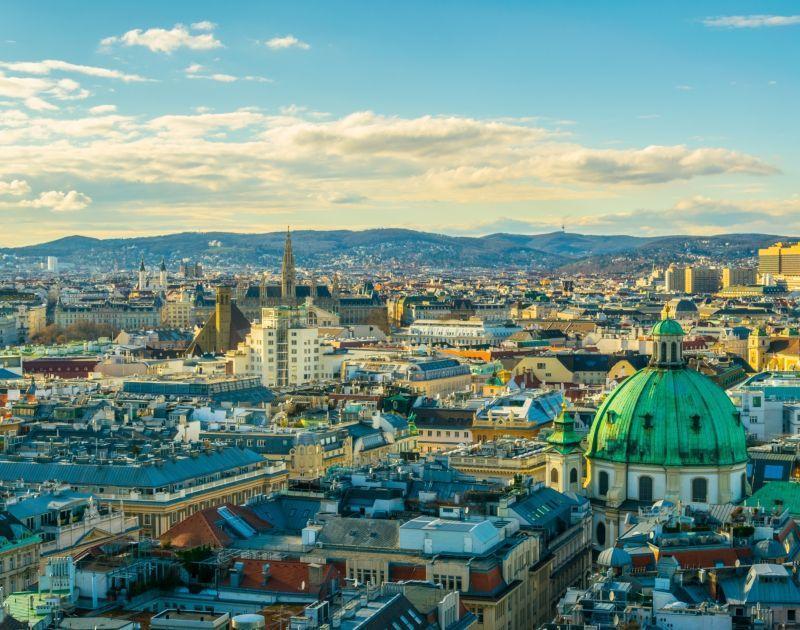 As the capital of one of the world's wealthiest nations, Vienna is a city that can cost an arm and a leg to explore. However, there are many ways to experience the Imperial City on a budget. Here are some of our favorite free things to do in Vienna.
Vienna Opera
During the months of April, May, June and September (and on select dates around New Year's Eve), you can enjoy live video of Vienna State Opera and ballet performances on an open-air, 50 m2 LED video screen on the exterior of the opera house. Only 180 chairs are set up for each showing, so be sure to grab a seat early – the opera house is conveniently just a 20 minute walk from both the K+K Hotel Maria Theresia and the K+K Palais hotels. It's an experience you won't want to miss during your stay in Vienna!
Schonbrunn Palace Gardens
While admission to the Schonbrunn Palace requires an admission ticket, access to the Palace Park is free to the public during open hours. Take a stroll through the park or bring a lunch of delicacies from the Naschmarket market and take in the garden's splendor from a picnic blanket.
MUSA (Museum Start Gallery Artothek)
If you are a fan of modern art, be sure to add this museum to your itinerary. Enjoy over 600 square meters of beautiful contemporary art for free. Use the Vienna card included in K+K Hotel's Discover Vienna offer and hop off the bus just steps away from the museum's entrance.
Music Film Festival at Rathausplatz
During the summer, catch a pre-recorded concerts on a giant screen at the City Hall Square. Concert types range from opera to dance, and pop to jazz. 
Donauinselfest
A free, outdoor music festival? We'll see you there. The 2019 edition of Donauinselfest will mark the 36th year of Europe's largest free-admission, open-air festival. The K+K Hotel Maria Theresia is only a short 20-minute drive away from Danube Island, where the festival
takes place every year.
Try these activities on your next visit to Vienna to experience the city in a budget-friendly fashion. Looking for even more ways to save? Enjoy a full buffet breakfast and complimentary welcome drink when you book the Vienna City Tour offer through K+K Hotels. And don't forget about another perk of booking direct through us – a 10% discount on your stay.