How to Make the Most of Work Travel
Let's face it, traveling for work usually sounds a lot more glamorous in our heads than it actually is. Most people imagine flying first class on a trip to Paris and being greeted with croissants and sparkling rosé. However, between the red-eye flights, seven-hour conferences and fighting over armrests with your neighbor, you probably would have preferred to stay at home. However, just remind yourself that traveling for work is actually excellent experience and opens you up to new people and opportunities while working abroad. We've got some travel tips for business trips to make the most of your time no matter where you're headed.
Walk When Possible
In any new city there's plenty to see, especially if you're trying to squeeze it all in between meetings. When possible, walk from where you're staying to your meetings, lunches and coffees. This will give you a chance to take your mind off work and explore hidden gems you might never have otherwise seen. If you want to experience the city, walking is an excellent way to explore the different neighborhoods, shops and restaurants that are within your immediate surroundings. This can also serve as a great conversation starter when you get stuck sitting next to someone you've never met in a new country. Not to mention the thanks your body will give you.
Don't Skip Breakfast
Think coffee alone is enough to help you make it through the day? Think again. Traveling for business requires a lot of energy. Eating a full breakfast can improve concentration and productivity. Plus you'll be less likely to snack on the cookies and sweets that are bound to show up at conferences and meetings. All of our hotels whether you stay in Budapest or Barcelona offer full breakfast buffets so you won't be left feeling hungry. If you feel like you need to hit snooze and stay in bed we can always bring breakfast to you via room service.
Tack On a Weekend
To make the most of your trip, consider tacking on a weekend. Without the stress of work, you'll be able to explore the city at your own pace. Swing by that coffee shop you passed on your morning walk, but didn't have time to stop at, or explore a nearby art gallery. Spend some time checking out the cultural landmarks, learning new things at historical museums, talking to new people and embracing all opportunities in your new city. We have special offers and offers that you can take advantage of to save time and money. Sign up for our newsletter and you'll be first to know about the latest news, deals and events. Traveling with family? Check out our blog on Top Travel Destinations for Families.
Book Ahead
Sometimes traveling for work leaves us no choice but to book last minute. However, for the best savings on flights and hotels as well as guaranteed dinner reservations, it's always a good idea to do your homework and book your trip ahead of time. This will give you a chance to do research on the city and won't leave you stuck when one of your coworkers inevitably asks, "What should we do next?" Traveling doesn't have to be stressful. By talking with local people from your accommodation or heading over to the city's visitor center you can at least prepare yourself on what to see and do during your time abroad.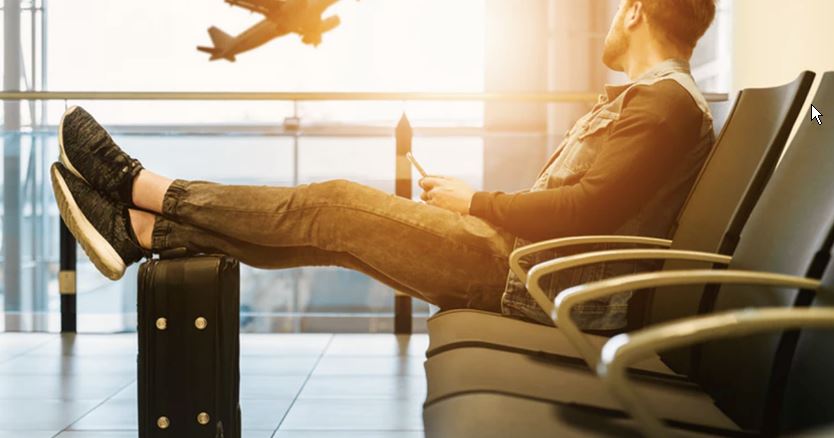 If your employer offers you the opportunity to experience a new program or be a participant for a seminar in a new country, don't hesitate to take it! Being able to visit a new country may be a once in a lifetime experience for you. Not only does it equip you with professional work experience, but it also opens you up to meet other citizens and travelers of the world, providing invaluable life skills in the process. So, if you get the opportunity to work and get paid while doing it, look at it as an opportunity for growth and exploration.
So there you have it. By following these tips for business travel, you'll be able to have a fun yet productive trip every time you fly to a new city. If you happen to find yourself traveling business trips, keep K+K Hotels in mind for your next stay. All of our hotels have meeting rooms with state-of-the-art equipment and facilities to make your work travel easy and enjoyable. Your seminars and conferences have the added convenience of free Wi-Fi, plus access to audio-visual equipment and food and drink on request. Don't forget, book direct with us and save 10%. We hope to see you soon.