Movie Magic Under the Stars:
Join Us for an Enchanting Open Air Cinema Night with Aladdin at K+K Hotel George Kensington, London!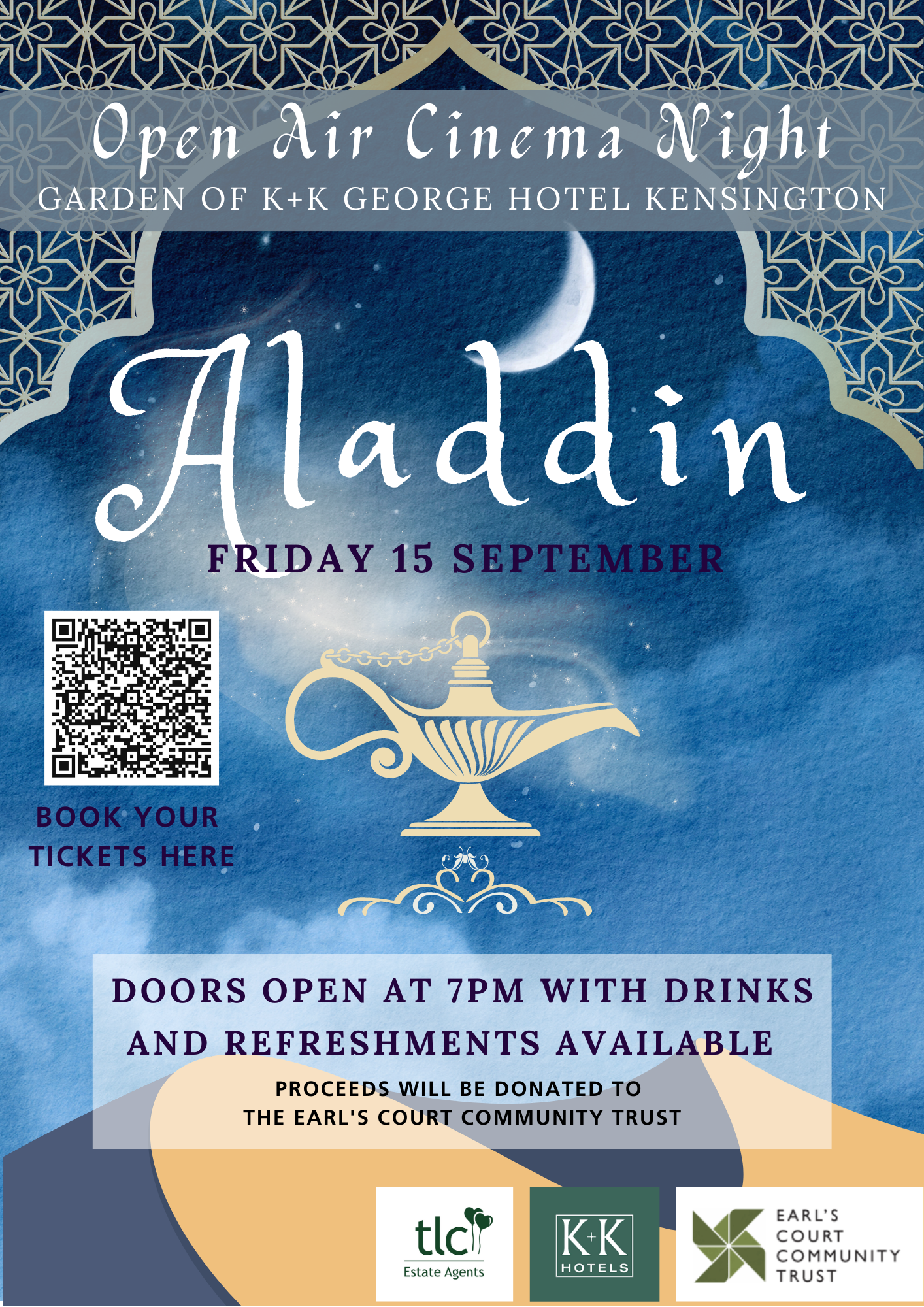 Step into a world of enchantment at our upcoming Open Air Cinema Night under the stars on September 15th, starting at 7 pm, right here at K+K Hotel George Kensington. We're thrilled to invite you to a night of pure magic, where the classic tale of Aladdin comes alive in our hotel garden transformed into a captivating outdoor cinema.
Immerse yourself in the timeless story of Aladdin, surrounded by the beauty of nature and the starlit sky in the heart of London. Let the gentle breeze carry you away as Aladdin's exciting journey unfolds on the big screen under the twinkling city lights.
Share wonder and joy with your friends, family, and fellow community members in an atmosphere designed to foster connections – an unforgettable cinematic experience that brings the community together.
Reserve Your Spot: Secure your tickets here before they're gone, and be a part of this enchanting cinematic experience.
🌙 See you under the stars.🌟