When the sun sets on the rococo buildings of Vienna's Innere Stadt, it can be tempting to call it a night. Not as well known for its nightlife as other major cities, Vienna's classical associations mean that some might think this old city is for those with early bedtimes. Exploring the 5 best things to do in Vienna at night proves otherwise.
Amuse Yourself at Prater Park
While this will be a lot of fun for kids with a late bedtime, the Wurstelprater holds amusement for all ages. The Prater Park is open until 1:00 am between March and October, although there are some attractions open year round.
Walking around the amusements, you can find diverse attractions, games, rides and plenty of delicious food stalls to ensure you have enough fuel even in the small hours. Perhaps the most famous nightlife attraction is the Wiener Riesenrad. Built in 1897, but remaining the world's largest Ferris wheel until 1985, this is the perfect way to see Vienna at night.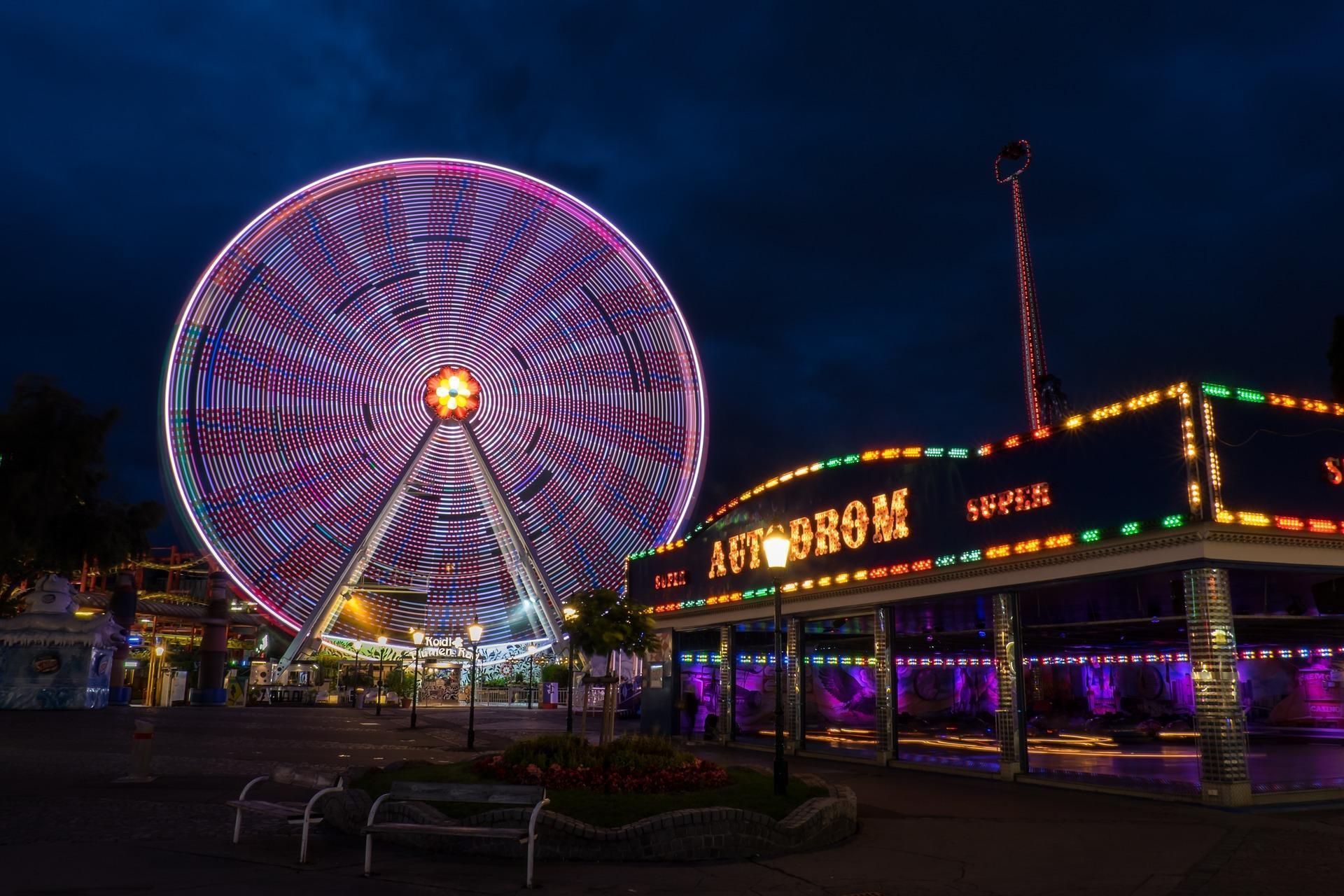 Amuse Yourself at Prater Park
Another idea for a great night out is to hit the water. Vienna is on the River Danube, one of Europe's largest rivers which connects many different states and regions. However, you don't need to travel far to experience it at its best.
There are river cruises which can show you some of the sights during the daytime. It is at night when you can see them at their most majestic. An evening dinner cruise along the Danube allows you to see the bright lights sail past, while enjoying some fine food and your own chosen company.
If you want to ensure you know your etiquette in the city, take a look at what you should know before going to Vienna.
Have a Sweet Treat
You don't have to go inside to enjoy some of the city's best pleasures. Although not as world famous as Italy, and often aping the gelato style, Vienna has an abundance of world-class ice cream parlors to check out. Some of the best include Osvaldo Bortolotti, Leones and Eissalon Daniel. If you want to see how the Viennese do desserts, you can't miss traditional sachertorte in its ancestral home, the Sacher Cafe.
Lounge in Style
If you don't fancy walking around at night, why not take up an evening residence in one of Vienna's sterling cocktail bars? The Kleinod is known for having some of the most inventive drinks in the city, but they will make something to your taste, whatever it may be. Loos American bar is one of the city's standards and is as steeped in history as gin is in juniper. If you want to make your night out in Vienna more vibrant, check out the speakeasy vibes of Krypt and feel a little decadent.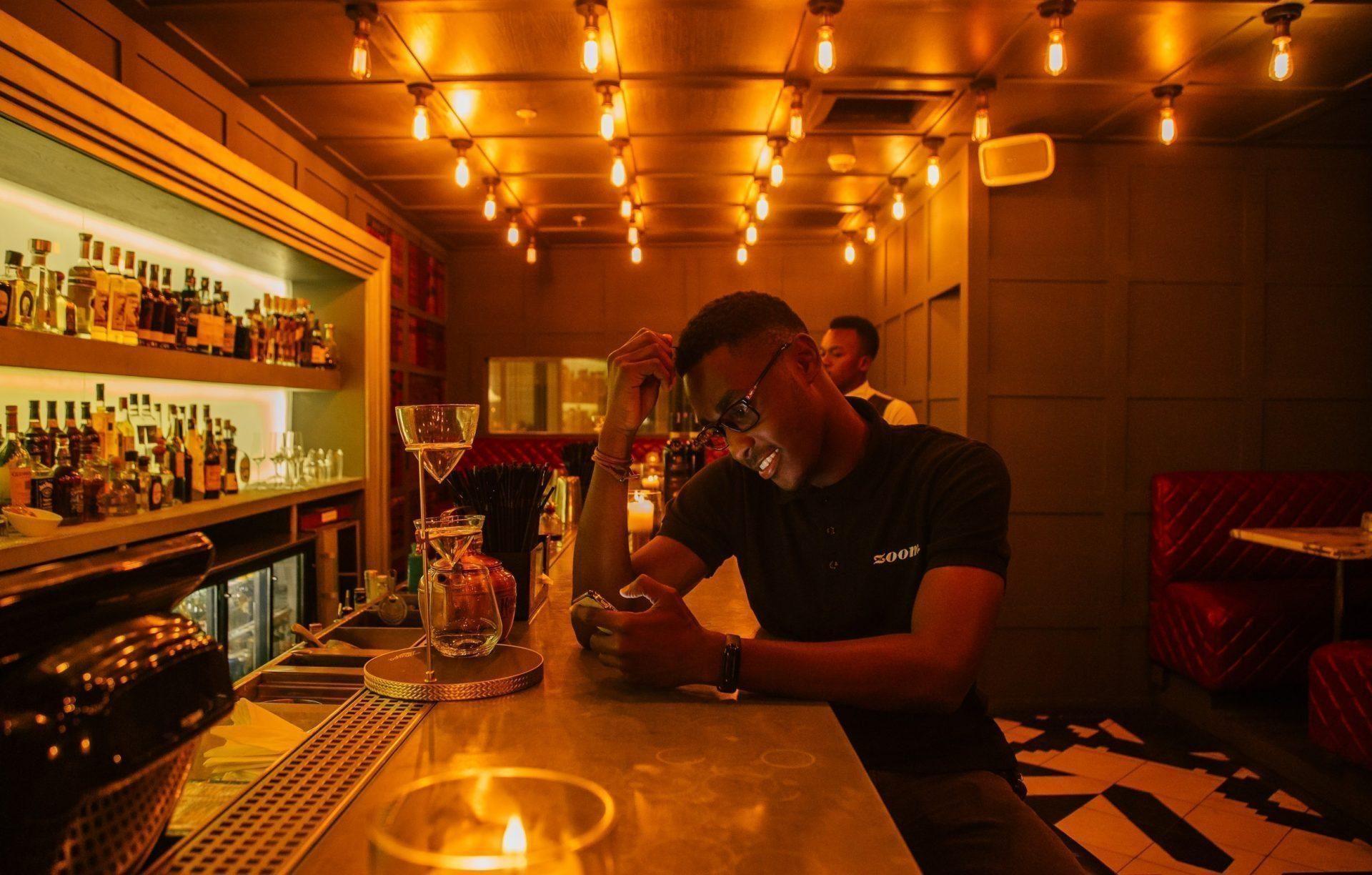 A Night at the Opera
While there are often matinee tickets available, going to the opera should be something to make of an evening. Even if you are not well versed in classical music, but especially if you are, the Vienna State Opera (Wiener Staatsoper) is an experience which will enrich the soul.
Puccini, Mozart and more can be heard in world-class productions which expand the form into the 21st Century. Here you can hear music by greats such as Mahler and Strauss in the same building they once worked. There is also ballet and one-off events, so check the listings in advance and pre-book one of the best nights out in Vienna.
Another incredible way to enjoy your night in Vienna without having to move a muscle is to book our Fiaker Tour package at K+K Hotel Maria Theresia. This includes your overnight stay and breakfast, as well as a forty minute carriage ride (Fiaker) which will pick you up right next to the hotel.