How to Spend the Perfect London Christmas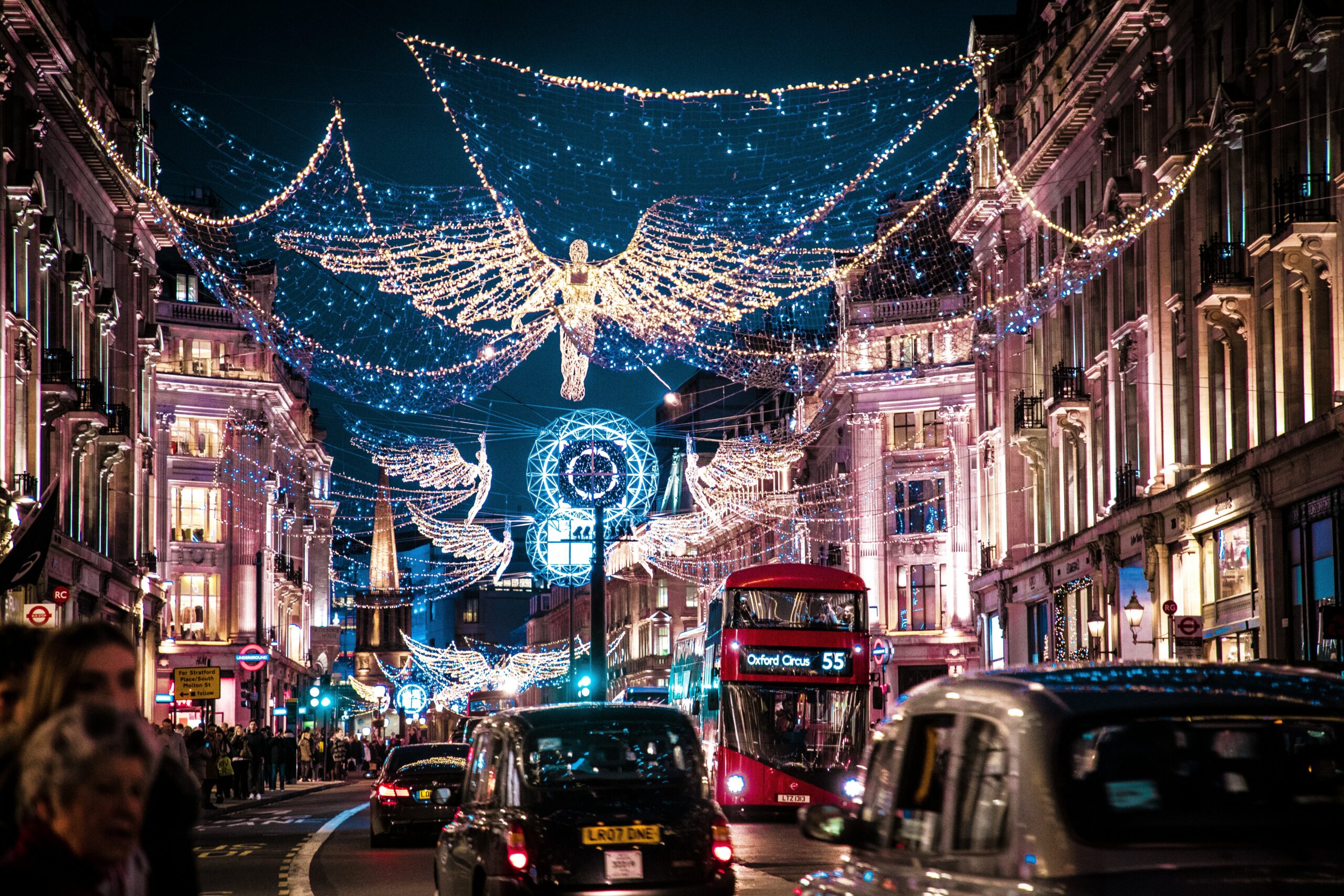 With the recently released Last Christmas being based in London, the movie reminds us why the city has cemented itself as one of the top festive destinations in Europe. Christmas in London has the classic heritage of a Dickens story, but it also has all the attractions of an ever-evolving metropolitan marvel. If you are wanting to have the happiest of holidays, here are the best things to do for Christmas in London.
Outdoor Ice Skating
Although its size means there are times when London can be cramped, it is also a city where the most is made of its outdoor spaces. During the holiday season, many sites are erected to the ancient pastime which still enthrals ice acrobats and amateurs alike. During Christmas in London, skating is enriched by locations as scenic and storied as the Tower of London, Hampton Court Palace, Somerset House and The Natural History Museum.
Shopping in Oxford Circus
While it is true that the commercialization of the holidays can be a detraction, it is equally true that sharing gifts with those we love can be a wonderful way to celebrate them. Shopping on London's Oxford Street affords you the chance to get some of the most celebrated brands on the high street. Ducking down cobbled lanes allows you to find some of the best hidden boutiques and shops offering unique wares you aren't going to find anywhere else.
Winter Wonderland in Hyde Park
Exploiting the already harmonious feel of perhaps London's greatest park, the Winter Wonderland project has brought some Christmas magic to Hyde Park for over ten years. Already Christmas in London is practically synonymous with its attractions. There are many Christmas markets to explore, a magical kingdom of ice sculptures, a circus tent with various spectacles and even a rotating bar themed like a carousel. Of course, if you have kids with you at Christmas, a certain bearded jolly fellow can be found in amongst the fun.
Christmas Markets in London
While the Winter Wonderland Christmas market is an experience, it is not the only festive market in the city. Leicester Square is a pedestrianized plaza in the heart of the West End, home to theatres, gardens and various shops. At Christmas, its market is one of the most varied in the capital and well-worth a visit. So too are the markets in Kingston, Westfield and Christmas by the River at London Bridge City.
If you want to do a tour of Christmas markets in London, stay with us at the K+K Hotel George Kensington. We are centrally located and a stone's throw from Hyde Park and connections on the Piccadilly line.
Christmas at the Royal Albert Hall
As with Carnegie Hall in New York and a few select venues across the world, the Royal Albert Hall represents the peak of many a performer's career. For your Christmas celebrations, you can feel merry from the power of performance with a diverse range of festive events. There are gospel choirs, performances of A Christmas Carol, classic symphonies and much more. While events change every year, you can guarantee there will be more than one opportunities to sing your favorite carols in an unparalleled venue.
Christmas Dinner in London's
While London is certainly magical at Christmas, it is also pretty chilly. Getting inside to a cozy restaurant with equally heartwarming food is also a must for any London Christmas. You don't just have to have Christmas dinner, you can still go for a world-renowned curry in Brick Lane or anything else you fancy. However, many restaurants go all out over the holidays, so you might want to try one of the variations of Christmas dinner available for limited offers. Forty Dean Street has one of the most affordable options at less than £40. There's the live-fire grill option at the Gridiron, replacing turkey with duck at Monsieur Le Duck or go for something classic at the Savoy.