The Best Tapas Bars in Barcelona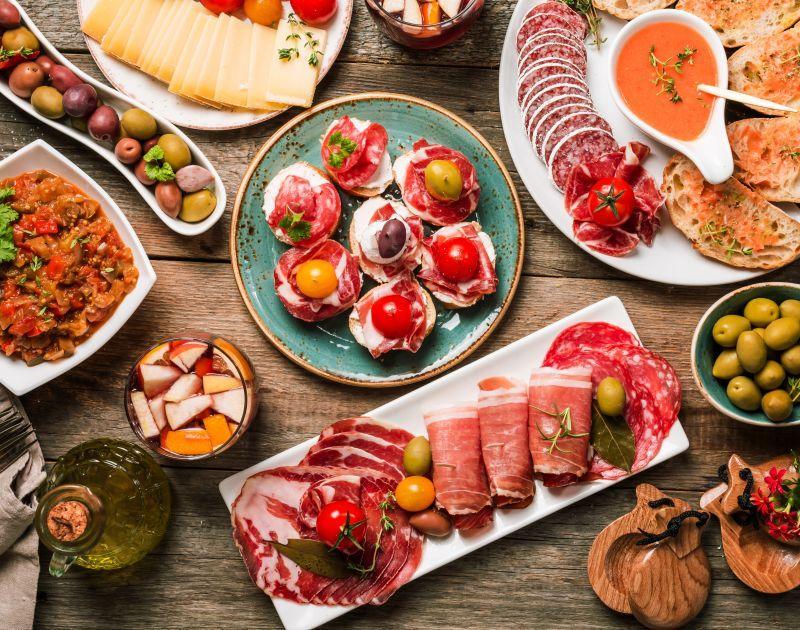 The recent trend to call every small-portioned dish 'tapas' may give traditionalists grist for the grievance mill, but there is a reason this type of dining is so popular. It allows groups large or small to try many different delicacies at once. But a good Barcelona tapas bar isn't all about the food and our guide to the best in the city shows you why.
La Bodega D'en Rafel
There is a key difference to a bar and a bodega, but its one you will only know by being there yourself. Abstractly it has to do with atmosphere and d'en Rafel is famous for it. Locals flock at weekends, often making it standing room only, but you can book a table if you are prompt. The food is not haute cuisine, but it is staple Spanish and Catalan tapas made with love and generations of tradition since its opening in 1939.
La Platilleria
Not far away from d'en Rafel in Poble Sec is La Platilleria, a rarefied haven compared to the bodega's hustle and bustle. The food takes traditional tapas classics such as patatas bravas and razor clams, but infuses them with flavors from further afield. They don't create havoc for the sake of it as dishes are inventive, but considered. With a delectable wine list to accompany them, this is ideal for smaller parties.
Cremat 11
Heading on over to Born and we have a recommendation for daytime tapas-ing. Cremat 11 still offers tapas in its various guises, but it caters well to the brunch crowd. Some may balk at the fact there are pancakes on the menu, but the food is made from the choicest local ingredients and offers classic dishes such as Iberico ham and salt cod. Feel free to wash it down with some refreshing cocktails.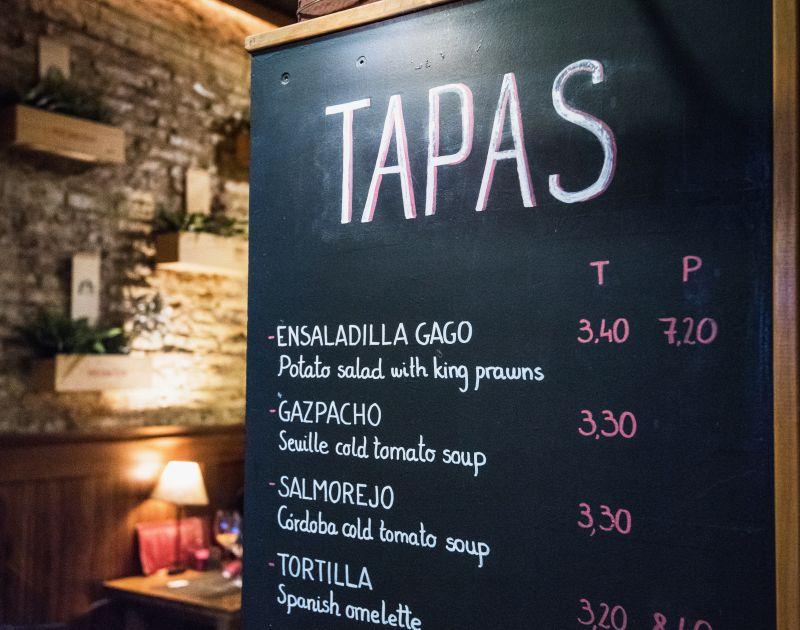 Bar Cañete
Definitely on the pricier side of our list of Barcelona's best tapas bars, Cañete is for those who want to splash out. The brave are justly rewarded as this internationally renowned restaurant exudes class. Tucked away in Raval, the galley style interior may be cosy on a Saturday night, but only the foulest of temperaments won't melt under these delicious offerings. Hard to describe other than exquisite.
La Vinateria Del Call
A true hidden gem, this place offers more than just very good tapas, although it certainly does provide this. La Vinateria Del Call also has an amazing selection of Catalan wines which will be paired expertly with the very knowledgeable staff. The ambiance is just as fine as a group or if you want to take a special someone.
Bar Del Pla
Bar Del Pla is perhaps the best intersection of traditional Catalan tapas and modern gastronomy in Barcelona. We don't mean this is a place with for-the-sake-of-it flare and exorbitant prices. We mean this is a restaurant with thoughtful approach to flavor and an inventive menu which still uses many of the dishes you come to expect from a classic tapas menu. Book ahead as this one is a hit with locals and visitors alike.
Bar La Plata
The last on our list of the best tapas restaurants in Barcelona is also the smallest. It also has the smallest menu with the same 6 or so dishes it has been serving since 1945. Bar La Plata is a corner bar which manages to pack a lot of atmosphere into its close quarters. You will also likely have to wait a few minutes for a table, but never too long. People come for intimate chats and usually head somewhere else afterwards, so its great if you simply want to whet your appetite for somewhere else on our list.
Many of the best tapas restaurants are located in the Born and Gotico areas, which makes the K+K Hotel Picasso ideal for anyone planning their trip around food. It's located just on the border between the two sections and has excellent transport links to anywhere in the city.