The Best Walking Art Tour in Barcelona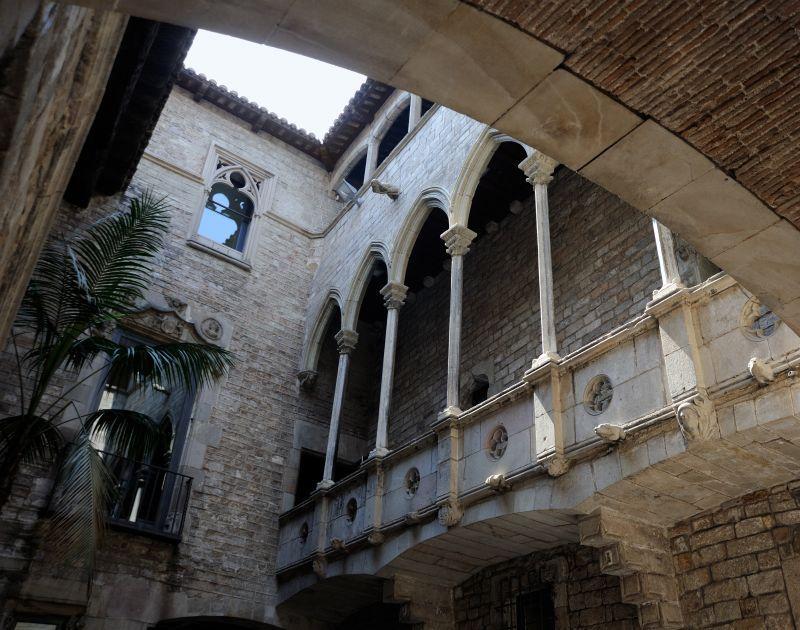 Barcelona has an embarrassment of riches when it comes to visual art. The city has been home to some of the greatest artists of the past, fosters current talent and will certainly be home to the artistic voices of the future. To catch just a glimpse of what has been achieved so far, come with us on a walking art tour of Barcelona.
Go to any barrio in Barcelona and you can walk around to see various pieces of street art (both commissioned and ad hoc). This tour is a walk across one section of the city which takes in some of the best art any European city has to offer. It can be done in one day, but we recommended stopping as long as you like in any of our destinations.
We start in the Gothic Quarter and this living shrine to perhaps the master of 20th century art. With personal effects and work depicting his mercurial development, it doesn't have many of his most famous pieces, but it does have some of the broadest scope.
Mosaic del Pla de L'Os
Joan Miro's gift to the people of Barcelona lies right in the middle of Las Ramblas. A beautiful mosaic, the piece is supposed to be trampled on, although it has had some restoration since its creation in 1976. Still, don't stand round and gawp if you're in a big group, or the locals won't be happy.
Just a couple hundred meters (literally 200m) from the mosaic is this often overlooked treasure trove. The 'Center of the Image' brings together photographers, filmmakers, collagists and any artist who use images to convey their intentions. Often highlighting local work, there are also internationally renowned artists exhibiting here. It's also free to enter.
Our next stop is the smallest gallery on our walking art tour, but it often houses some of the biggest ideas. Sometimes conceptual, sometimes beautiful, it's always provoking. La Capella also hosts talks and workshops throughout the year, so check before you go.
Keith Haring Mural
This mural was originally painted in 1989 in a different location in Raval, just round the corner from La Capella. Painted in only a few hours, its legacy has stood the test of time. While the current location houses only a replica of the original, the backstory of this work makes it worth your while.
After you have taken in the Haring mural, turn around and step forward into the MACBA. While it is one of Barcelona's most popular tourist spots, this is really one for those who enjoy high concept as much as they do aesthetics. With artists on the bleeding edge, the MACBA is a fascinating space for free thought and considered ideas. 
After the MACBA, you may be tired, so the thought of slogging it up Montjuic might be too much. However, for those with the stamina, going to the Museu Nacional d'Art de Catalunya is more than worth it. Housed in the Palau Nacional (National Palace), this has some of the most beautiful works of art from the medieval period all the way up to the present day. The Modernist exhibit is particularly spectacular, with sculpture, furnishings and some of the most haunting portraits to be found anywhere in the city.
To take a load off after your walking tour, you can go to K+K Hotel, named after one of the city's most revered artists. Like its namesake, the hotel has both style and substance. And to make it even easier to enjoy the city's art scene, we offer you the Picasso Offer where you not only get entry to the Picasso Museum, you also get an executive room, a full buffet breakfast and more besides.