The Best Nightclub Experience in Prague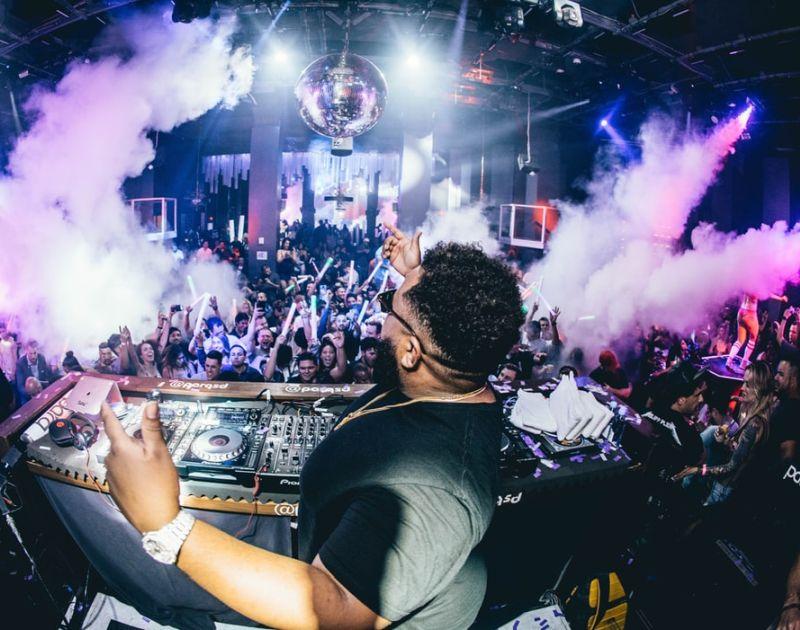 While it is foolish to think of Prague as a place only for revelry, there is a reason so many people flock here to enjoy the nightlife. Although the city has a sensibility well suited to having fun, if the venues and music weren't world-class, it wouldn't have built such a reputation for its quality clubs. Here we go looking for some of Prague's finest nightclubs.
SaSaZu
If you show up at SaSaZu and find you are staring at a sleek looking Asian restaurant, you're not in the wrong place, you're just early. While the restaurant serves delicious food earlier in the evening, the event space has been home to internationally renowned DJs and musical acts such as Tiësto and Paul Van Dyk. Just check the events to make sure it is not a private event.
Cross Club
While SaSaZu is slick and corporate, Cross Club finds itself at the other end of the spectrum. A part of Prague's musical landscape for over a decade, the music is eclectic and the crowd is equally diverse. The nightclub showcases local and international artists playing everything from dubstep to hardcore, and it's also on the cheaper end for revelers on a budget.
Termix
On the small side, but packed full of personality, Termix and its sister club Termax are two of the city's best gay nightclubs. They can get busy at the weekend, but this is partly because so many people are ready to party and meet new people. For anyone who wants to make friends as much as dance.
Lucerna Music Bar
Somewhere between a hipster hangout and more mainstream club, this relatively new venue has a lot going on. Lucerna Music Bar has a wide range of bands and DJs which go on til the morning, but it is also a great bar space if you want to hang out earlier. It's perfect for those who want to test the water and see where the night takes them.
Roxy
You can't call yourself the Roxy, whichever city you are in, if you don't have the goods to back it up. Fortunately, this Roxy knows what it's doing. In a warehouse style space, the nightclub has a community feel with art displays and a local crowd, but it also plays host to some big names in various forms of electronic music and more.
Karlovy Lázně
It's fair to say Karlovy Lázně is geared toward a younger crowd, but there is something for everyone in these five stories of fun. The nightclub claims to not only be the largest club in Prague, but in Central Europe. We know this because of the massive sign calling it 'Central Europe's Largest Nightclub'. The different sections play various types of music, but it's all geared toward raucous fun.
Retro Music Hall
The website for the last nightclub on our list claims this i Prague's best club and the have a fair claim to the title. Wel organized and always bringing quality, this doesn't have much bohemian flare, but it's a party by people who know what they're doing. If you want somewhere quiet after all those beats, we offer two quality hotels in Prague with their own distinct style. K+K Hotel Central is elegance defined with its Art Noveau architecture and stylish interiors. Located in the center of the old town, it's perfect if you want to go out and explore or stay in and relax. The K+K Hotel Fenix is also conveniently situated and ideal for rest. Equally stylish, it is great for welcoming comfort after a big night out.