Restaurants in Prague You Don't Want to Miss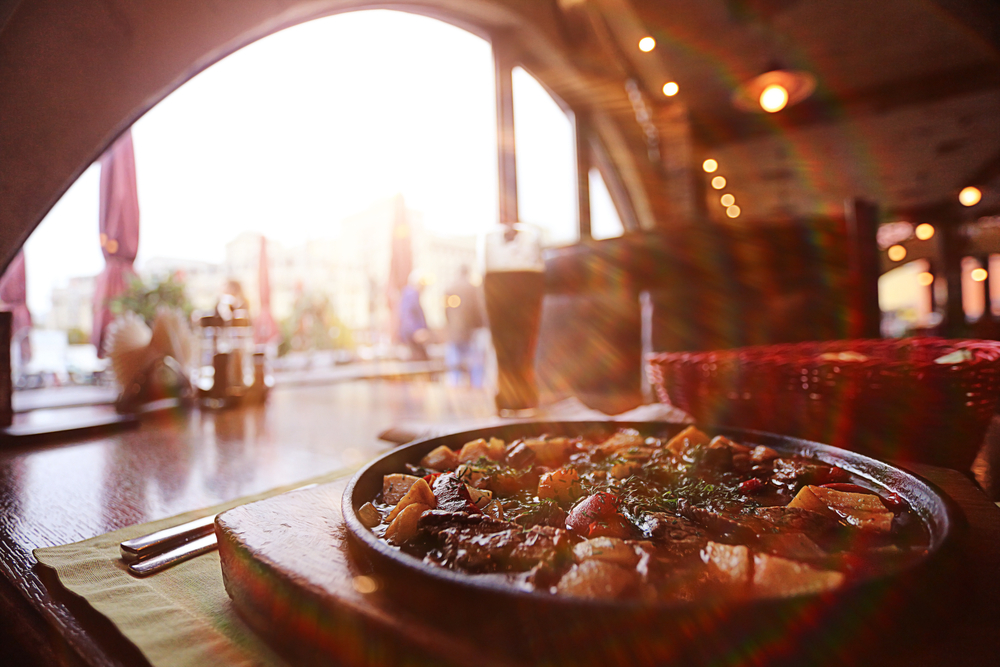 While there are many options for great food in the city, the best restaurants in Prague are those which offer a complete Prague dining experience. This doesn't mean it has to be expensive or cutting edge, but it does mean it has to offer something special and execute it well. Our list of the best dining experiences in Prague is limited to only those which meet these standards.
Levitate
While there is plenty of room for traditional Czech food, we start our list with a restaurant which offers a unique fusion of Nordic and Asian cuisine. Levitate is a restaurant which has devised all aspects of its menu carefully. By marrying these two traditions, it is no surprise fish features prominently, but so too does locally sourced meat in the form of foie gras, Wagyu beef and more. The couture menu and stylish décor is reflected in the price, but it is perfect for those who want something special.
Porfolio
Staying with fine dining restaurants in Prague, Portfolio is an experience you will talk about long after you have finished your end of meal coffee. While their kitchen boasts some of the finest young chefs in the Czech Republic, the menu has a decidedly international scope. The interior is stylish and you will be treated first class. Every new course is a revelation and a work of art in itself, so be prepared to be impressed.
Lehká Hlava
The best dining experiences in Prague are limited to neither fine dining, nor meat-based menus. One of the best vegetarian restaurants in Eastern Europe, Lehká Hlava is very reasonably priced for such a delectable menu. The food is of varied styles, but all the produce is local. Also suitable for vegans, this restaurant has an additional daily special menu, so you can expect something new every time. The cosmic décor of the interior adds another touch of magic to the experience.
U Modré kachničky
For those who want their Prague dining experience to reflect local cuisine and customs, U Modré kachničky is Czech dining at its best. The menu heavily features duck and wild game and the amibence of its two locations reflect a more traditional side of Prague life. The interior resembles a stately home with its antique furniture and regal setting. We recommend you pretend you are a visiting dignitary while dining here to help you fit right in.
U Kroka
U Kroka takes the traditional elements of Czech cuisine and marries it with modern cooking techniques. The result is some very fine food, but the atmosphere of this restaurant is much more relaxed. It is family owned and very welcoming, but this family also have style to spare, so its spacious interior is a marvel. Beetroot tartare sits comfortably with dishes such as roast pork knuckle and leg of fallow deer, making the classics unforgettable.
Terasa U Zlaté Studně
The last on our list of the best dining experiences in Prague is the Terasa U Zlaté Studně. This award-winning Prague restaurant is respected for its world-class menu, but it is particularly coveted for its unique location. There is an extensive terrace which looks out over the city, the view being a large part of what makes this one so memorable. Even an interior table affords you dreamy vistas of the Old Town. The price is fairly steep and booking is essential, but if you are looking for a meal which will stay with you forever, it would be difficult to fail with Terasa U Zlaté Studně.
A holiday dedicated to eating would be lacking if you didn't have somewhere comfortable to rest between meals. The K+K Hotel Central is the perfect place to unwind and recharge in exclusive luxury. As we are close enough to many of the best restaurants in Prague, you'll be happy to walk off dinner on your way home.