Things to do in Prague at Night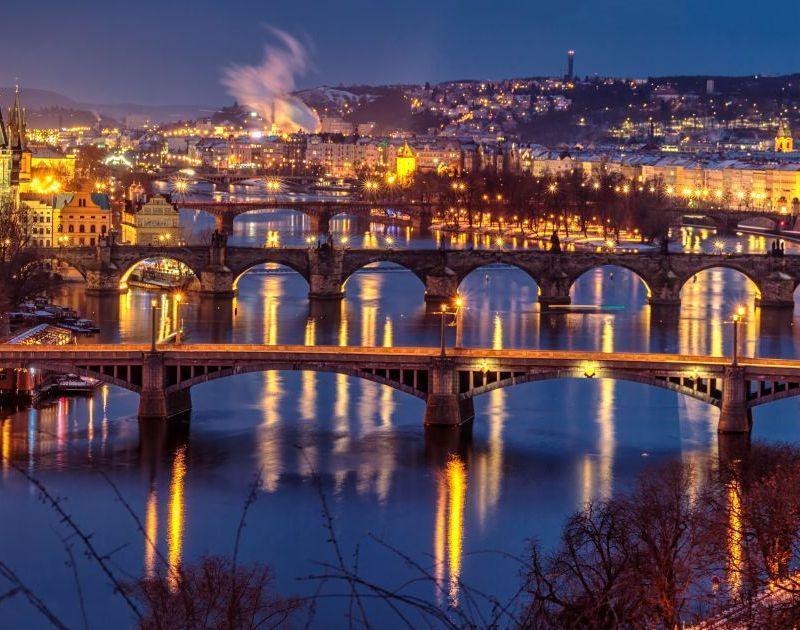 Prague is well-known for the diversity of its attractions. A medieval city with a palpable history, there is a lot to see and do during the daylight hours. For those of us who want to keep going a little (or even a lot) longer, Prague's nightlife is earning a reputation for being one of the most vital in Europe. Here are some of the reasons why.
Get Spooky with a Ghost Tour
When we talk about Prague and nightlife, many people will jump straight to clubs and bars. But there is much more to this city than just drinking and dancing. For those who like some chills with their thrills, there are many ghost tours which can harness the power of the night in an entertaining way.
McGee's Ghost Tours offer a range of options throughout the day, including a mental asylum graveyard tour and a lamp-lit walk through the city's underground passage ways. But the Prague castle after-dark tour is one of the most eerie and fun.
See the Animals
An evening tour at the Prague Zoo can be a great way to cram in an extra bit of fun to a day out in the city. With an earlier evening trip specially geared toward kids and a slightly later one which is not, you can witness some of nature's greatest spectacles as they change behavior come night-time.
Discover Munich's Beer Halls
As with cities like Munich, Prague is almost synonymous with beer. It has some of the oldest breweries in the region and its export market is world famous. If you want to start your night out properly, a beer hall is the way to go.
U Fleků is a classic style Czech beer hall with its own brewery and, perhaps wisely, a fantastic traditional restaurant. Here you can set yourself up for a night on the town with delicious food and equally tasty local beer. Although medieval in origin, the Klášterní Beer Hall has some modern trappings which make it a little more select, but just as enticing.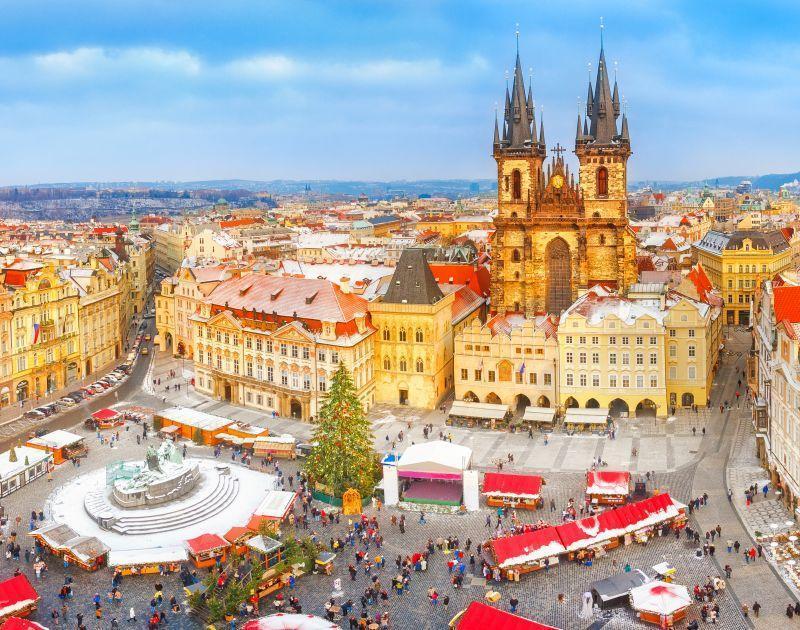 Take a Tour Around the Local Bars
If you are not a beer drinker or simply fancy a different scene, we are going to bring you a list of some of Prague's best bars to sample:
• Hemingway Bar: named after the notorious writer (and equally notorious drinker), the Hemingway is the perfect place for cocktails.
• Vinograf: as you might be able to tell from the name, this is one for the connoisseur. With its biggest location offering over 700 wines to choose from, it's affordable class.
• Gin & Tonic Club: it has more than just a good G&T, but if you are at all a fan of distilled liquor and aromatics, this is for you.
• Anonymous Bar: either an earnest ode to the Anonymous political movement or a cynical cash-in, the atmosphere and drinks list are worth going to find out for yourself.
And to Finish…
If you still have some energy left, then you can sample some of Prague's best nightlife with dancing. For something as pleasing to the eye as it is your hips, the Roxy has a visually centered club with some of the hottest DJs on the scene. Not for everybody, the Karlovy Lazne is 'central Europe's largest nightclub' and a fun time if you want a mix of people and don't mind what tunes are played. Perhaps the best all-rounder, the Chapeau Rouge is a multi-roomed club which has the best touring bands, world-renowned DJs and fun everywhere. Well worth checking out their listings.
If you want to come for a one-off event such as one of your favorite bands playing, the Super Save offerat K+K Hotel Central might be just for you. Plan ahead, book early and reap the rewards.