Budapest's Széchenyi Bath: A Must-Visit During Your Stay at K+K Hotel Opera
If you're looking for a place to relax and unwind during your stay in Budapest, the Széchenyi Bath is a great option. Located in the City Park, these thermal baths are one of the most famous attractions in Budapest and are a must-visit for anyone who wants to experience the city's unique culture and history.
And now, with the Spa Package – Széchenyi Bath at the K+K Hotel Opera, you can enjoy even more value during your stay. This special package includes a one-day entry ticket to the Széchenyi Bath and daily breakfast.
Housed in a beautiful neo-baroque building that was constructed in 1913, the Széchenyi Bath include 18 pools, both indoor and outdoor, that are filled with water that is naturally heated by underground thermal springs. The water contains minerals that are believed to have therapeutic properties and can help alleviate a variety of ailments, from joint pain to respiratory issues.
One of the highlights of the Széchenyi Bath is the outdoor pool, which is the largest natural hot spring spa in Europe. The pool is surrounded by beautiful architecture and is a popular spot for locals and tourists alike. It's particularly relaxing to visit the pool in the early morning or late afternoon, when the crowds are smaller, and the sun is not as strong.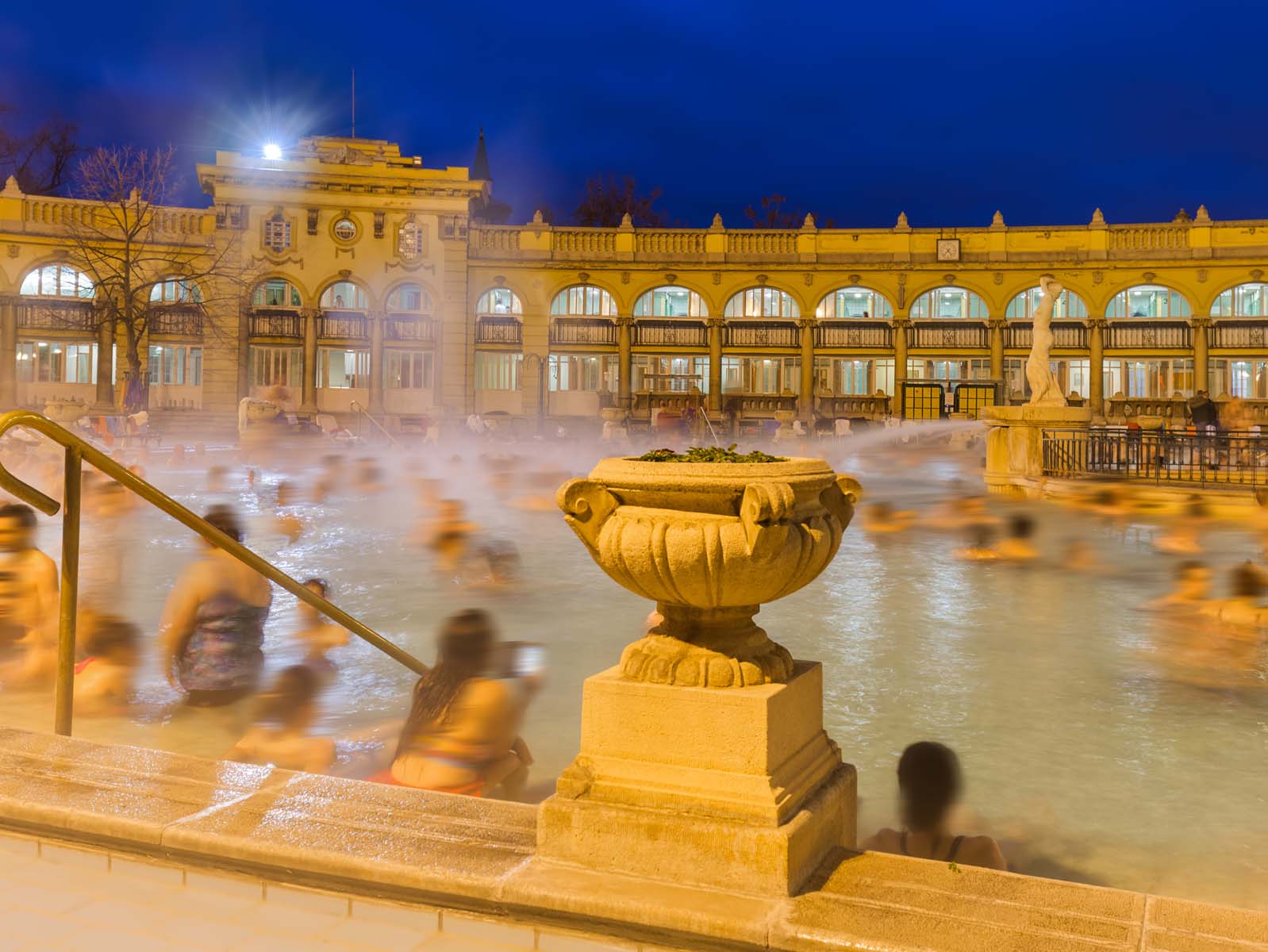 In addition to the pools, the Széchenyi Bath also offer a variety of other wellness services. You can book a massage or other spa treatment, or even try a traditional Hungarian bath ritual. The bath ritual involves a sauna, steam room and plunge pool, and is designed to help detoxify your body and promote relaxation.
If you're visiting the Széchenyi Bath, there are a few things to keep in mind. First, be sure to bring a towel and flip-flops, as these are not provided. Second, remember that the baths are co-ed, so you will need to wear a swimsuit. Finally, be prepared for the water temperature to be quite warm, for example, the outdoor pool is typically around 38°C (100°F).
The Széchenyi Bath is a unique and memorable experience that should not be missed during your stay at the K+K Hotel Opera in Budapest. And with the Spa Package – Széchenyi Bath, you can enjoy a day of relaxation and wellness at one of the most famous thermal baths in the world.
Book your ticket now and enjoy the refreshing and healing power of our thermal and healing water.