How to spend a Weekend in Munich
How your weekend pans out in Europe will have a lot to do with your taste. Fortunately, Munich has something for everyone. While a city rich in history and Bavarian heritage, it is also metropolitan. Art, tourism and pleasure converge to provide an array of delights even a weekend won't be able to cover. You can, of course, have fun trying.
History and Heritage Tours
There is a certain dark period of European history at which Germany was the epicenter. It would be wrong to associate a city like Munich with only said history, but it would be equally remiss to ignore it. That's why tours like Dark History Tours embrace the macabre and take you on a guided walk through the city to reveal its many secrets.
Tours like this don't just stick to the 20th century. Munich's rich medieval heritage is a particular focus on the 'Munich Macabre' tour. With a positive attitude to their workers and guests alike, being dark can also be a lot of fun.
Art and Culture
Munich respects art so much, it has its own devoted part of the city. The Kunstareal is in the city center, showing further how much culture is respected here. Some of the highlights are the three Pinakotheken galleries. Separated into three different epochs (14th to 18th centuries in the Alte Pinakothek, Neue Pinakothek for 18th and 19th century art and Pinakothek der Moderne for more recent works), there is something to enjoy for all aesthetic tastes.
There is also the Museum Brandhorst for pop art legends like Andy Warhol, the Glyptothek for antiquities or the Lenbachhaus for Munich's own Blaue Reiter movement. All happily located together, you can spend a whole day getting lost. This is not to say there are not new galleries and much more to see in terms of artistic expression elsewhere in the city.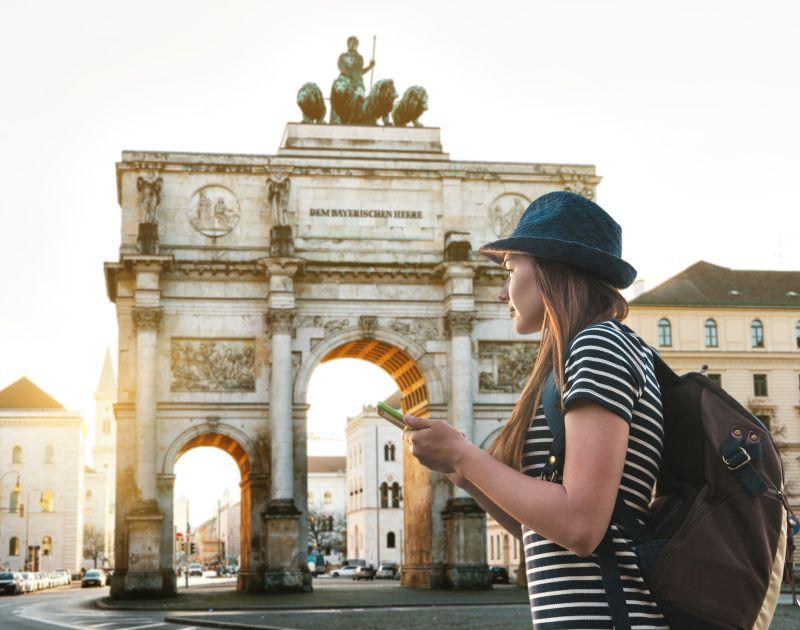 Munich is the capital of Bavaria and beer drinking is a much enjoyed pastime in the city, particularly during its autumn Oktoberfest. You can combine history here by going to some of the oldest drinking establishments in the world.
The Hofbräuhaus am Platzl is a gorgeous bierhalle in the center of Munich which has hosted many famous patrons since its beginnings in the 16th century. One famous example is Mozart who composed operas after visiting. Nowadays regular customers have a little locker for their own cups, but this doesn't mean tourists aren't very welcome.
Munich's oldest independent brewery also has one of its most delicious beers. The Augustiner-Bräubrewery has tours, but you want to ensure you stick around for some choice Bavarian dishes at a reasonable price considering its location and grandeur.
Something a Little Different…
If you want to get a little bit of action to work up an appetite, you can try the Eisbach. This is a man-made river which flows through the Englischer Garten. This river has a wave which is very popular among surfers who find themselves in the city, but still want the opportunity to crest. It's only for experienced wave riders, but walking through the garden and spectating is still a wonderful way to spend the afternoon. Swimming is also popular on warm summer days.
These are just a few selections of what to do in Munich. At the K+K am Harras, one of the best ways to decide where to go is with our Hop On Hop Off Munich City tour. By booking a minimum of 2 nights, you get a free place on this service along with a host of other bonuses. Check it out with our other offers to see if you can make the most of Munich.