Top Travel Destinations for Families
When traveling with the whole family, it's very rare that one itinerary fits all. However, with a little planning and creativity, you can create a vacation that is sure to please the whole clan regardless of age, interests and palates.
We've chosen some of our top travel destinations for families that are not only accommodating, but also fantastic fun for families with children big and small.
Paris
Sure your mind might jump to well-dressed couples strolling the beautiful promenades hand in hand, but there is so much more to this fun city than a romantic getaway destination. Contrary to popular belief, there is an immense amount of activities for families with small ones to enjoy, which is what makes it one of the best destinations to travel with family.
What to do
Kids go crazy for the Eiffel Tower! Its magic is simply undeniable and your children will think they've just stepped into a page of a storybook. The Eiffel Tower can get extremely busy so make sure you buy tickets in advance (and skip the line) if you want to bring your family to the upper level (the highest public open area). You will be almost 300 meters high and able to spot Paris attractions like the Sacré Coeur Basilica (another must-see) which lies in the famous Montmartre neighborhood and the Seine River (don't forget to book your River Cruise here).
After monument and museum touring, it's time to bring the kids somewhere they can play. Therefore, we recommend an excursion to Disneyland Paris. Kids get a kick out of exploring the French counterpart to their favorite American amusement park. Disneyland Paris features classic rides like Dumbo the Flying Elephant, Buzz Lightyear Laser Blaster and Blanche-Neige et Les Sept Nains — yep, you guessed it! That means Snow White and the Seven Dwarves in French.
Whether you visit the Louvre museum, explore the famous Eiffel Tower or just spend most of your time sampling local restaurants and visiting historic monuments, there is plenty to do on a vacation in Paris for both young and old.
Where to stay
For a centrally located, family-friendly hotel in heart of Saint Germain des Pré and a 15-minute drive from Charles de Gaulle airport, reserve a room at the K+K Hotel Cayre.
Vienna
Maybe your mind doesn't leap to Austria's capital when planning the best family travel destinations. But rest assured, this twinkling, often snowy, wonderland is packed with activities and palaces that will surprise the whole family when taking a trip.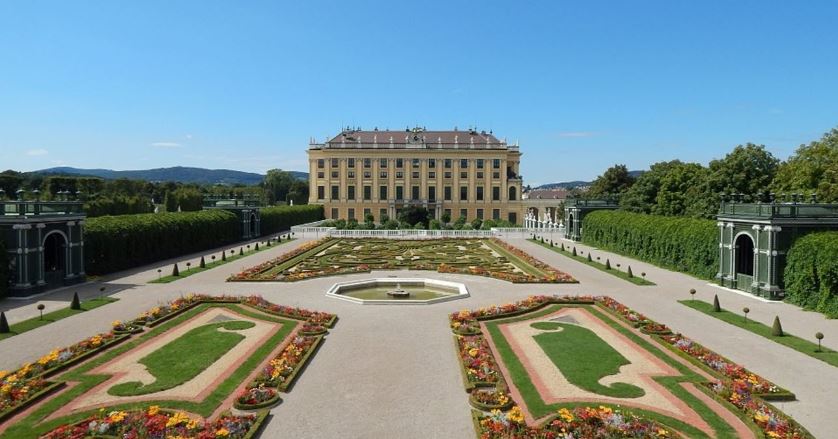 What to do
Vienna is full of child-friendly activities and at the top of our list is the Hofburg Palace. This exceptional monument offers fantastic guided tours for children and invites them to explore the Imperial Apartment and Sisi Museum. They will learn all about fearless Empress Elisabeth, her beautiful dresses and famously glorious long hair.
Once the kids have had their fair share of exploring in the interior of the palace, pop outside into the gardens, which feature the breathtaking Butterfly House on the grounds. They will get a kick out of the waterfall, pond and several bridges that these butterflies call home. Here the kids will be able to learn about the life cycle of the butterfly and observe how larvae turn into colorful adults.
Another one of our favorite activities to experience in Vienna with children is the famous guided night tour at the oldest zoo in the world! At the Schönbrunn Zoo you and your family can explore at night with infrared binoculars.
As you can see, there are plenty of great places to see, areas to stroll and historic landscapes to soak up. Make sure to book the Discover Vienna card so you can enjoy discounts on your visit and see these museums as well as other cafes and restaurants around the city.
Where to stay
K+K Palais Hotel's central location puts you a short walk away from Vienna's best historic sights, opera houses and shopping boulevards. The former palace of Emperor Franz Joseph, the hotel has been beautifully modernized and features facilities, which make it one of the best destinations for family holidays. If you're looking for the perfect place to stay that the whole family can enjoy, our K+K hotel location has plenty to offer for everyone.
Still trying to decide on which family destination to go to? For more inspiration, check out our website and discover the perfect place for your next trip!