5 Best Things To Do In Budapest During Summer
Basking in Budapest's Sizzling Summer Splendour!
Budapest, the vibrant capital of Hungary, is a city that truly comes alive during the summer months. With its stunning architecture, rich history, and lively atmosphere, Budapest offers an array of exciting activities and attractions for visitors to enjoy. Whether you're a culture enthusiast, a food lover, or a fan of outdoor adventures, this city has something for everyone. In this blog post, we will explore the five best things to do in Budapest during the summer season.
1. Cruise along the Danube River
The Danube River, which divides Budapest into two parts (Buda and Pest), is the heart of the city. One of the best ways to experience the beauty of Budapest is by taking a cruise along the Danube. Admire the city's majestic skyline, pass under the iconic Chain Bridge, and enjoy breath-taking views of landmarks such as the Hungarian Parliament Building and the Buda Castle. Many cruises offer dinner or cocktail options, making it a memorable evening experience.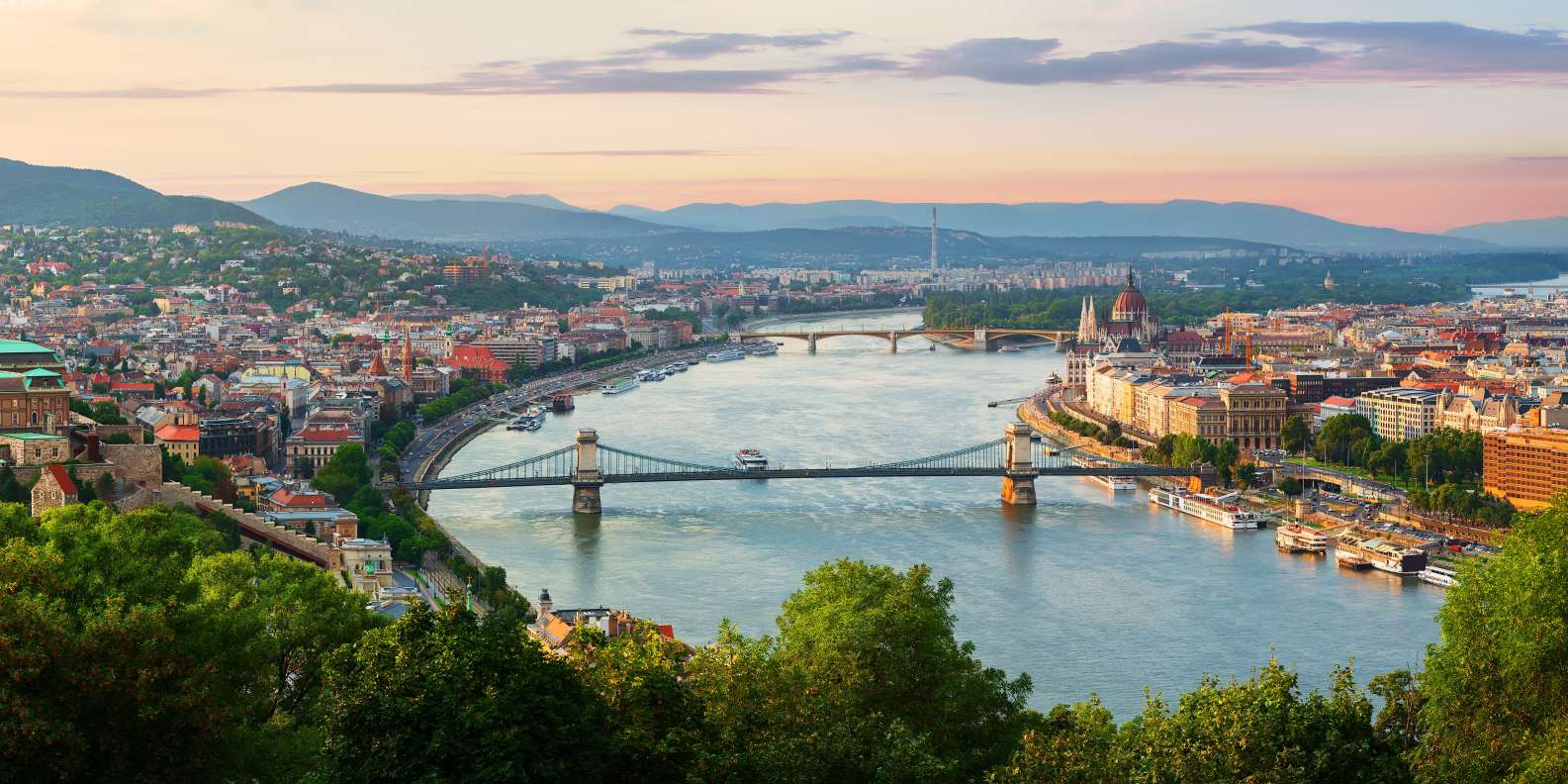 2. Visit Margaret Island
Escape the bustling city and head to Margaret Island, a peaceful oasis in the middle of the Danube River. This green paradise offers a perfect retreat from the summer heat. Rent a bike or take a leisurely walk around the island, explore its beautiful gardens, and relax on the riverside beaches. Margaret Island is also home to various attractions, including the famous musical fountain, a water tower, and medieval ruins. Pack a picnic and spend a day enjoying the tranquillity and natural beauty of this enchanting island. 
3. Relax in the Thermal Baths
Budapest is famous for its thermal baths, and there's no better time to experience them than during the summer. The city is dotted with numerous thermal spas, each offering a unique experience. Visit the Széchenyi Thermal Bath, the largest medicinal bath in Europe, and soak in its rejuvenating thermal waters. Alternatively, try the Gellért Baths, known for its stunning Art Nouveau architecture or the Rudas Thermal Baths. Relaxing in these thermal baths is not only a great way to unwind but also offers several health benefits.
4. Have an artistic rose shape Ice-cream at 
Gelarto Rosa
Gelarto Rosa is an independent chain of artisanal ice cream stores in the heart of Budapest. We are a taste of tradition, intimacy, and romance in the glorious Szent István Square. Our ice-cream is hand-made on the premises, from the finest organic ingredients, using traditional (artisanal) Italian ice-cream making techniques, and shaped by our skilled staff into our artistic rose shape. 
Image credits: https://bynd.hu/en/gelarto-rosa-social-content/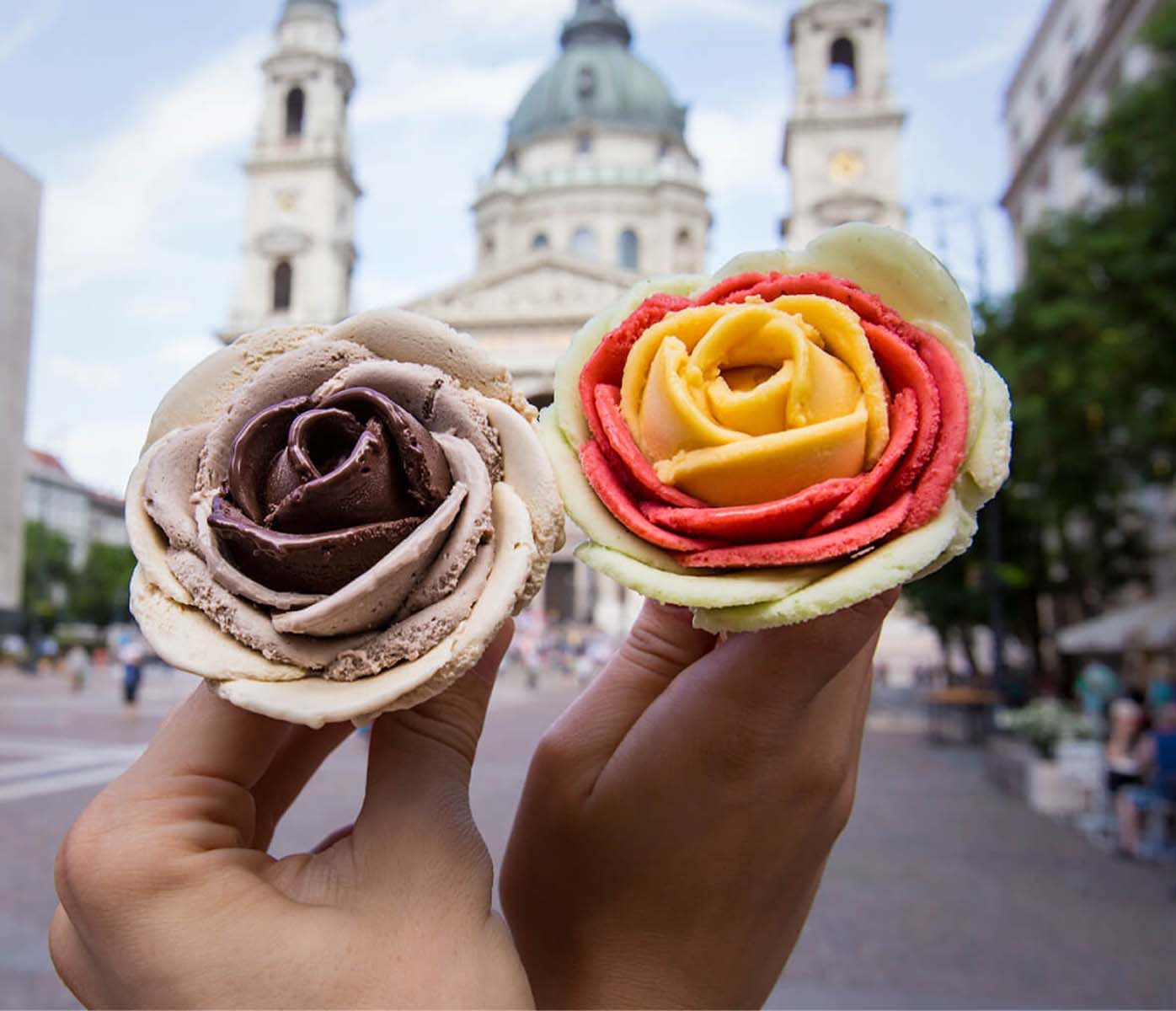 5. Visit the Great Market Hall
Visit the Great Market Hall, a bustling market filled with stalls offering fresh produce, local delicacies, and traditional Hungarian dishes. Try lángos, a deep-fried flatbread topped with various toppings, or cool off with a refreshing glass of fröccs, a popular Hungarian wine spritzer. Don't forget to sample goulash, the country's signature dish, and end your culinary adventure with a decadent chimney cake. 
Keep Exploring
So if you are looking for the best places to visit in Europe in the Summer, but still wondering which destination to pick, below is a round-up of cities that are totally worth exploring.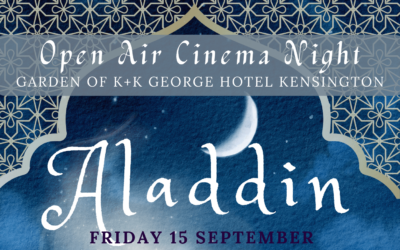 Movie Magic Under the Stars: Join Us for an Enchanting Open Air Cinema Night with Aladdin at K+K Hotel George Kensington, London!
Discover Munich's Natural Beauty: Lakes, Landscapes, and Tranquil Escapes Munich is a city with a rich cultural heritage and a plethora of attractions, but if you want to experience some of the most breathtaking natural beauty in the area, you must visit the lakes...
Prague, the heart of Central Europe, is a city that boasts architectural wonders, a rich history, and a vibrant culture. While it's a city worth visiting all year round, summer adds a special charm to Prague's streets, with longer days, warmer weather,...