A warm welcome, even from a distance
Relevant information for a safe and relaxed stay a the K+K Hotels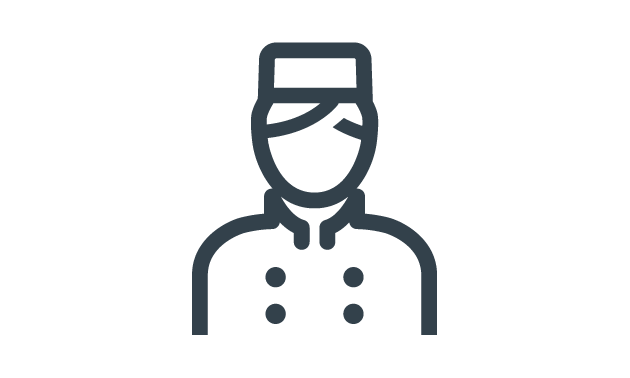 HOSPITALITY
We will welcome you with a warm smile instead of a handshake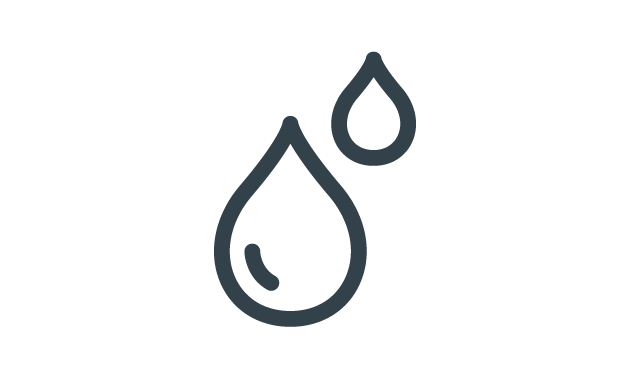 HYGIENE
Our hotels follow a very strict hygiene protocol. Our employees are trained with the new guidelines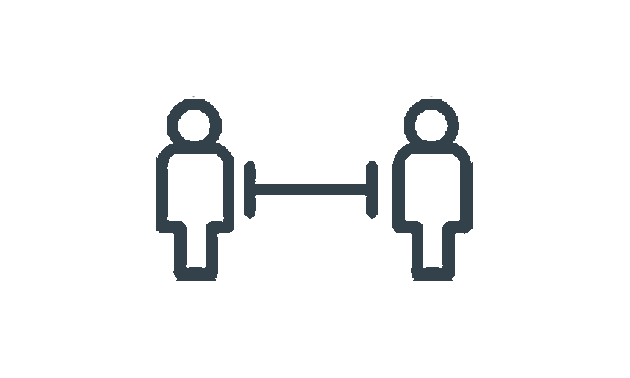 RESPECT EACH OTHER
Respect each other's health by maintaining a distance of 1.5 metres at all times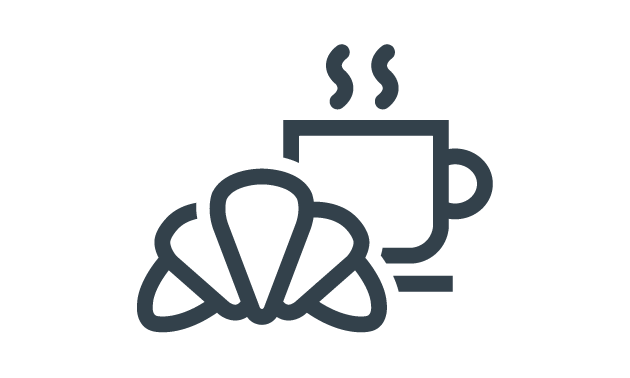 BREAKFAST
Breakfast is served in a Take-Away box or, if permitted, we serve buffet breakfast. 
LUNCH/DINNER
Room Service is available for consumption in the hotel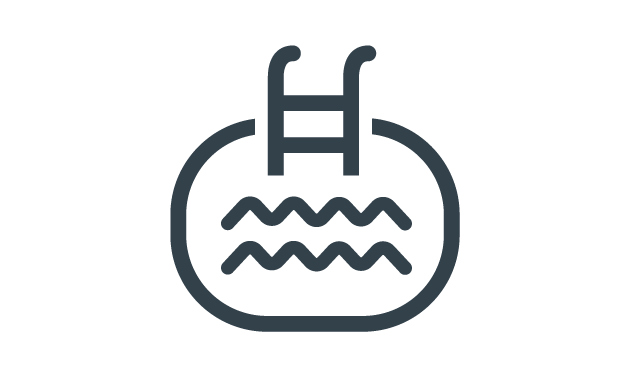 FACILITIES
Access to the gym and spa is limited. To use these services, you will need to make a reservation in advance
Feeling at home has never been more important. That is the reason why K+K does everything within its power to offer you a hospitable stay. Safe, clean and reliable. Of course with appropriate distance, our employees welcome you with the hospitality you normally expect from us. Our hotels are ready for your arrival!
Check-in & check-out
We will welcome you with a warm smile instead of a handshake
Check-in
At check-in we will not shake hands, as you may be used from us, but we will welcome you with a warm smile. We will ask you a number of questions upon arrival, regarding your health. Your answers will not be recorded. During your stay, these questions could be asked multiple times, for example at the restaurant or in the bar.
Groups & transportation
When arriving with a group, we will ask you to have one person to take care of the check-in for the whole group. In this way, we can maintain our distances and we can limit the number of contact moments. Our shuttle service (where applicable) is temporarily out of service. We are happy to call a taxi service for you when in need of transport, for example from the station to the hotel.
Check-out
The evening before departure you will already receive the invoice of your stay via email. Please check your invoice and let us know if you have questions. This way we can limit the (waiting) time at the Front-Desk. Please pay with PIN or credit card. We try to avoid cash as much as possible.
Public spaces
We will help you to maintain your distance and we have installed disinfection stations at various places throughout the hotels
What we do
Our public areas are cleaned every two hours. Surfaces touched by guests, such as handles, elevator buttons, light switches and banisters, are carefully disinfected. The toilets in the public areas remain closed. You can use the toilet in your hotel room. Some passages in the hotel are too narrow to maintain the 1.5 metres distance rule. That is why we have set up one-way directions in certain areas of the hotel. This is clearly indicated on the floor.
What you can do
We have installed disinfection stations in various areas throughout the hotels. We ask you the use them regularly. You are more than welcome in the public areas to relax and to be together. We do ask you to take other guests into account. Please keep your distance, give each other space and prevent formation of groups.
In your hotel room
We will ensure as few contact moments as possible
Cleanliness
In order to limit the number of contact moments as much as possible, your room will be cleaned after departure and not during your stay. If you are you staying longer than four nights with us, we will discuss the cleaning options with you. Our staff will not come to your hotel room during your stay.
Clean towels & bathroom amenities
We will provide you with clean towels and bathroom amenities on request. We will place the items in a closed bag in front of your hotel room door.
Food & beverage
Our restaurants are open for hotel guests. However, we do ask you to make a reservation in advance
Breakfast
Breakfast is possible at the hotel, with the exception of George Kensington in London due to safety measurements by the government. Upon arrival at the other hotels you will be given an time slot on which we will be happy to welcome you for the breakfast buffet. This is necessary because of the limited number of places we have to ensure the safety distance is maintained. Our staff will accompany you to your table. We serve buffet breakfast, prepared with every safety guarantee and a commitment to quality and proximity. 
Lunch
Lunch is available at the hotel in an adjusted setting. The exact arrangement can differ per hotel. Also here, there is a maximum number of people to take into account. So, we ask you to book a table in advance to avoid disappointments. You also have the option to take away a 'to-go' lunch box or order lunch in your room via room service.
Dinner
All our restaurants are arranged in such a way that the 1.5 metres distance rule can be followed. As our hotel guest you are welcome to dine in our restaurants. However, The exact arrangement can differ per hotel so please feel free to contact the hotel directly. Room service will be available at all hotels, to enjoy dinner in your room.
Facilities
The use of our facilities is limited during your stay
Swimming pool & sauna
Whether the swimming pool is open, varies per hotel. A maximum number of guests applies to each area and this will be clearly indicated. We ask you to make a reservation in advance. The sauna, steam bath and solariums in the hotel still remain closed. Beauty treatments, manicures and pedicures are possible at the hotels with a wellness centre. However, we do ask you to book in advance.
Fitness
The fitness is open based on reservation. Please book a time slot in advance or at check-in.
Out & about
Enjoy the surroundings while walking or cycling
Cycling
Discover the surroundings of the hotel where you are staying while cycling. It is possible to rent a bicycle in our hotels. As the number of bicycles per hotel is limited, we ask you to rent the bike with us in advance. We will provide disinfectant and paper towels with the bikes, so you can clean your handlebars and saddle before use.
Surroundings
Would you like to take a walk? Or do you want to discover the 'must sees and high lights' of the area? The Front Desk staff will be happy to tell you what options there are, so that you can go out and about.
Your reservation
Cancellation conditions
Great that you want to book a stay with us and we can welcome you again! Your booking can be cancelled or moved free of charge until 2 p.m. on the day of arrival.
I've booked a room, but I have a cold. What do I have to do?
We are asking you to stay at home and cancel or move your booking if you have a cold, runny nose, sneezing, sore throat, dry cough or a temperature increase above 38 degrees Celsius.
Contact
I did not find an answer to my question
Do you still have other questions or would you rather receive personal support with your reservation? We are there to help you. Ask your question to one of the reception staff of the relevant hotel. Click here for an overview of all hotels with their contact details.
Our policies may change when the situation demands so. If changes take place, we will mention those on this page. Nevertheless, the guidelines in the hotel are leading. Therefore, no rights can be derived from the information on this page. Do you have any questions regarding our guidelines? Please contact the relevant hotel. Our reception staff are available 24 hours a day. We wish you a pleasant and comfortable stay in one of the K+K hotels.
Latest information per country
All updated information you need when traveling to and staying in one of our hotels, can be found via these websites:
Check the latest information and guidelines for France and K+K Hotel Cayré
Check the latest information and guidelines for Spain and K+K Hotel Picasso
Check the latest information and guidelines for England and K+K Hotel George
Check the latest information and guidelines for Germany and K+K Hotel am Harras
Check the latest information and guidelines for Hungary and K+K Hotel Opera
Check the latest information and guidelines for Austria, K+K Palais Hotel and K+K Hotel Maria Theresia
Check the latest information and guidelines for Czech Republic, K+K Hotel Central and K+K Hotel Fenix
Last update: 23rd of June 2021, 13:12